Learn More About zonediet.com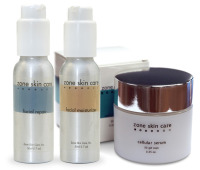 Developed by Dr. Barry Sears thirty years ago, Zone Diet is designed to offer anti-inflammatory supplements and nutrients that are essential in supporting your health and rolling back the ageing process. The diet comprises of three meals and two snacks daily. These are comprised of white meats, fruits and vegetables. This gives your body low proteins and carbs laced with the right amount of fats.
The key ingredients of the zone diet include protein containing meats from fish, skinless turkey and chicken. The carbohydrates are largely derived from vegetables and fruits while the good fat is from avocadoes, olive oil and almonds. These are hygienically prepared at Dr. Sears' Zone labs and are certified and approved by health authorities.
Zone Diet is billed as the leading anti-inflammatory food and supplement that has been helping many patients since 1995. Their Zone Diet recipes contribute largely in the reduction of cellular inflammations that cause a lot of discomforts. These diets help people struggling with weight loss since they help in insulin reduction resistance. With many people struggling with obesity, the diets help them shed the extra pounds and regaining their health.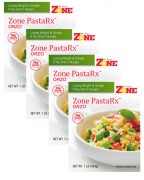 Their products include the Omega 3 fish oil that act as the building block in the production of anti-inflammatory hormones. They also have polyphenols that are derived from fruits and vegetables that contain anti-inflammatory properties and anti-oxidants. The Zone Pasta is another product that lowers hunger and increases energy leading to reduction of fatty acids in the body. They also have supplements that are formulated for bone support, micronutrient support, weight loss support, cardio and joint support.
You can visit Zone Diet online store for their popular foods that include the specially formulated breakfast cereal, protein powder and the wide range of Pasta RX series. They have a resourceful book section where you can shop for informative health books that are quite clear on Zone Diets and their benefits among others. These resources are accessible online to help you learn more about the various regimes and diets available and what is good for your condition. These books are written by Dr. Barry Sears and have in depth tips on anti-inflammatory conditions and how to overcome them.
They also have skin care products that are specifically formulated to take care of various skin conditions including skin inflammation. They use high-tech procedures that enable the skin benefit from the transdermal processes that enable nutrients control skin inflammation and related diseases. You can also try the Zone Diet bars that contain chocolate and cocoa flavors to choose from.
To get the latest from Zone Diet, you can subscribe to their blog or newsletter and stay informed about your health. You can also like their official Facebook page and get the latest news, product updates and special offers right from their timeline. Their social media platform is always abuzz with activities, events, product news and comment to inspire you. You do not need to keep visiting their web store or their site for the attest news. Once you subscribe to their social networks, you are guaranteed fo being the first to know what is trending.