Learn More About zalora.com

Zalora is a clothing and apparel company based in Singapore. The company was created in 2012 and is featured to be the fastest growing online fashion retailer in Asia. Zalora is a part of the global fashion group which was found in 2011 and is focused upon funding and helping fashion companies grow in the Asia region. The global fashion group has presence in 27 countries and Zalora operates as the prominent face of this group in South East Asia.
The zalora store has products from more than 500 different clothing and apparel brands, all of which are features on its website in the products spread across different categories. The website boasts of having more than 30000 products in its online store and hundreds of new products being added daily. The company is also planning its expansion in Taiwan by entering into a joint venture. The brand since inception has been operating through online means, but thanks to its venture and success that it is about to launch an offline store in Singapore. The website has dedicated sections for men, women and kids where each section features appropriate dressing, apparel and accessories for each demographic.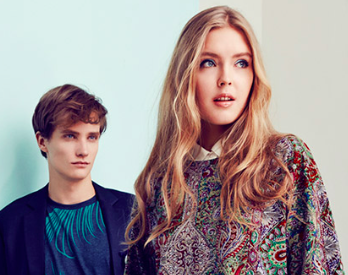 The website has a really huge inventory of products to choose from. As a result, people might get confused while choosing a product on the website. To help the site visitors rectify this issue, the fashion website also has a magazine dedicated to the latest trends in fashion and dressing. By visiting and reading the magazines, it becomes easy for people to decide what they should choose from this massive collection of brands. The magazine's trend report outlines which fashion is in the limelight right now.
Coming to shipping, delivery and returns, the website is still an infant in the fashion industry. To gain an edge over the competitors the company decided to increase the discounts on its products and shipping rates. The company provides free shipping on all orders above SGD 40 which is quite low as compared to the other competitor website. The site offers multiple payment options like paypal and credit cards, or through 7-11 stores where a customer can order the merchandise and make a payment at the 7-11 store. The company provides a 30 day free replacement warranty on all its products although some specific products have been added to the exceptions list.
For tech savvy customers, the company has also set up an iOS and Android website where first time buyers can entail a discount of SGD 15 on their first order. Regular deals, vouchers and discount offers are updated on the website to entice the users. To clarify and doubts regarding the shopping experience, products or business enquiries, the customer support at Zalora can be contacted . For people who do not want to miss out on deals, they can join the newsletter of Zalora which is regularly updated with new offers, information and updates about the company.