Learn More About yatra.com

Remember the days when travelling with family and friends entailed those last minute runs from your point of disembarkation to grab yourself a place to stay in times of rush, the days when each and every travel plan had to be coordinated with a trip to the bus stand or railway station to ensure that you book your seats in advance or for that matter, when you had to rely excessively on your local travel agent to secure a booking on the flight home. Well those days are long gone. Thanks to travellers services like Yatra.com, queues, hassles and physical bookings are a technology of the past. Be it booking the seat of your choice in your favourite mode of travel, checking the lowest airfare to adjust your travel dates or reserving the best cottage for your holiday, you have them all at Yatra.com. Travel is all they deal in, but just travel is not all you will find on Yatra.com. For all your travel needs and queries, you will not just find the best solution but also the best-fitted advice and opinions await you at Yatra.com. If it is the next big adventure that you have been treasuring all long, planning to just hop on and go away, the Yatra.com team is at your assistance to serve all your tastes and needs. Their Air travel portal allows you not only to book the seat of your choice at the best rates in both the domestic and international routes, but the Yatra.com team also has a dedicated assistance service when it concerns any queries and questions pertaining to air travel. Be it refunds on your cancelled tickets, rescheduling your air trip in case of any sudden change, visa information or assistance in all visa related issues, their slew of services of holding on your booking at no cost, travel insurance or the best airfare assurance, Yatra.com has it all just for you.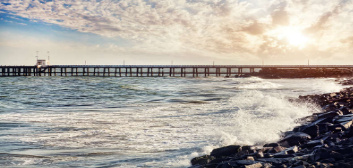 Besides their comprehensive air travel services, Yatra.com hosts a range of holiday, holiday packages, honeymoon and any kind of holiday related information that you might require to make the most out of your next outing. Alongside you have a vast range of destinations to choose from their various itineraries or just contact them to get one crafted for you. And for all of you who don't like packaged holidays, all you have to do is to log on to the Yatra.com webpage and go through their galaxy of resorts, hotels, camps and home stay spread; then pack your bags to be off. Booking tickets for your rail travel, bus routes or air tickets is just another small part of your holiday service with Yatra.com. And if sitting at home and discovering your next destination is what is in your mind, Yatra.com is the roof under which you can carry out your research, scroll through their blog and then avail their host of services, and you will be assured of a memorable experience and a breathtaking break.