Learn More About xplor.travel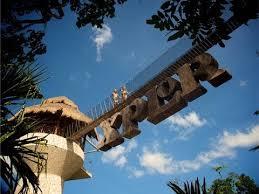 For all the adventure lovers, it's the right time to discover your way through the narrow streets of Xplor Park. Yes, you heard it right! Xplor Park is the unique underground world with seven amazing circuits located in Mexico, run by Experiencias Xcaret. It was opened in July 2009, although its history began long time back. It is situated in a place where one can enjoy the bounties of nature to its extremes. Here, you can enjoy underground rivers, beaches and natural pools, all in one place. Spend your evening with your loved ones by enjoying the beautiful sunset right from top of the trees. Also, the magic of the jungle and the caves of the night make this park certainly the most thrilling place ever. It brings you closer to the paradise in Cancun and Riviera Maya. The brothers of Xplor Park are Xcaret Park and Xelha Park which are located nearby, having the beauty of their own. The travellers are offered with various activities which take place within underground locations. This includes zip-lines, rafts, amphibious means of transport, hiking through caverns and grottos and swimming in underground rivers. For further relaxation of the explorers, there is a provision of refreshing drinks and mouth-watering buffet at "El Troglodita" Restaurant. It lets you enjoy all these activities not only during day time but also you can do much of a thunder at night, by performing all these activities. The trip of Xplor Fuego lets you explore new emotions like the fire of torches, fireflies and many more.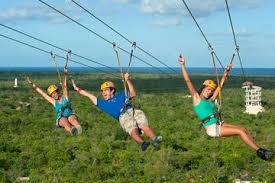 Xplor Park is opened from Monday to Saturday between 9:00 am and 5:00 pm DST, while Xplor Fuego is opened from 5:30 to 10:30 pm DST. It even offers transport services to its adventurers which help them in reaching the park safely. You can also book your venture with Xplor Park online, thereby, getting 10%off, prior to seven days of visiting. It assures safe and secure online shopping experience. Along with this, it provides the necessary facilities to its visitors like dressing rooms, lockers and rest areas. The park is not only confined to adventure but one can also shop by visiting "Triquicueva". What is the meaning of a trip if it is completely without quality pictures? Xplor Park's photo shop can provide you with the best pictures of your fun experiences with them. To make the most of the adventurous journey, Xplor Park team recommends bringing Bermuda shorts, t-shirts, swimsuits, towels, sunscreen and water shoes. As far as it ensures the best time of your lifetime, it also guarantees the safety at every moment. All the lifejackets, harnesses, rafts and paddles are of good quality, thereby providing protection to everyone. Xplor Park makes you the in-charge of creating your own package according to your own convenience and budget specifications. Also, you can customise the package by watching the experiences of the adventurers. Children from 5 to 11 years of age are charged 50% of the adult price. In case of storms, your visit will be rescheduled. You can also cancel your reservation before 2 days of your arrival. Therefore, Xplor gives incredible experiences filled with adventures and excitement to all the people who visit there.