Learn More About xeroshoes.com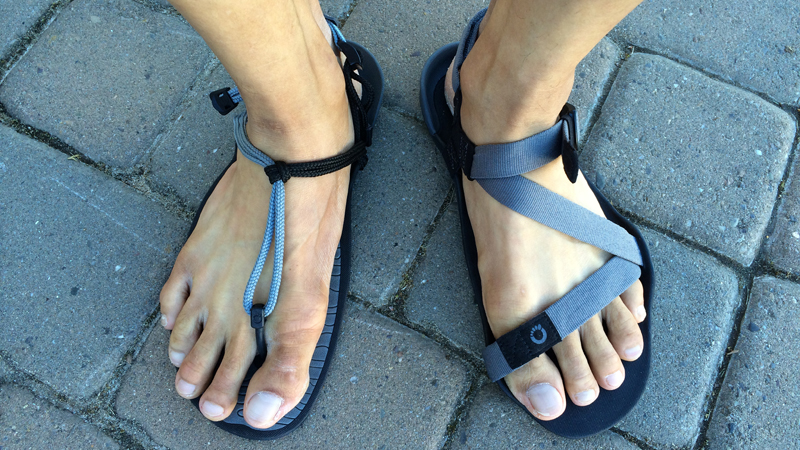 Xero Shoes are the lightest, most comfortable, versatile sandals your feet will ever love. Imagine wearing a sandal that's so light, you forget it's there. You feel like you're barefoot. Your foot moves free and easy, bending and flexing naturally, feeling the world around you. But traditional sandals are never strong enough for any terrain or protects you from protecting you from unpleasantness but with Xero's shows you would ready for anything, from a walk on the beach to a hike in the woods, a workout in the gym, paddling down the river, or even running a 256k ultra marathon across the Amazon. Xero Shoes were originally designed as barefoot running shoes, inspired by the tire sandals worn by the Tarahumara Indians in Mexico. With just a thin layer of our FeelTrue rubber underfoot, tens of thousands of people, ages 2-92, in 93 countries enjoy the natural barefoot feel, authentic style, affordable prices, and unmatched durability of Xero Shoes. Even tough you get a strong layer of protection, your feet and legs work the way nature intended, your posture can naturally realign, and you awaken your senses and stimulate your brain as you Feel the World. Many people describe how barefoot running has improved their running, healed old injuries, strengthened their feet and legs, turned flat feet into feet with arches, and much more.
One big worry about barefoot running, not surprisingly, is all the stuff on the ground that can hurt and cut your feet, plus all the dirt you have to wash off when you're finished running. That's why you'll want a pair of Xero Shoes. If you can't or don't want to be totally barefoot, these are "better than barefoot". The company offers a do-it-yourself kit, where you can make a barefoot shoe that's perfectly contoured to your unique foot in just minutes, or one of their ready-to-wear/ready-to-play sandals that you just take out of the package and slip right on your foot. You can express yourself with fun tying styles, or beads, pendants and charms, that tell the world who you are.
The shoes are well known for their longevity and customers have reported on average of 5000 miles before they wear out and therefore the company offer a 5,000 mile warranty.
If you wear your FeelTrue® outsoles (or FeelTrue® section of Z-Trail) down to less than 1mm thick at the ball or heel of the foot (not an edge), they'll replace them with the same product for the following price:
60% off MSRP (full, non-sale, listed, retail price) for the product, plus shipping. The company is fully confident that you don't expect you'll ever need this warranty, but if you do, all you have to do is.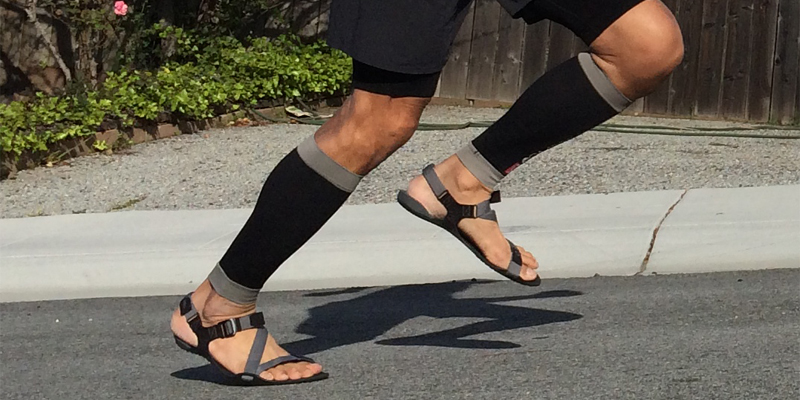 contact them by phone or email. Ideally, they'd like your order number, and the product that needs warranty replacement. If you don't know your order number, name and email should do it. They'll provide you with a Return Authorization Number (RAN) and the total cost to ship the replacement. You wuld need to send the shoes (Amuri or Umara) or soles (DIY kits) back to them with that information and payment and they'll get your replacement right out.
Further, Xero Shoes are guaranteed against manufacturer defects for 6 months from the date of purchase. If you purchased your Xero Shoes from anywhere other than their website, you will need your receipt or other proof of purchase.
With their online store, they ship to almost 94 countries around the world, they strive to ship most orders within one business day of of receipt. During a sale, new product launch, blizzard or nay unimaginable situation it may take them an extra day. They use the US Postal service to send their shipments. The cost to ship will depend on the weight of the package and the delivery speed you select; the cost for each option will be visible at checkout before you complete your order.
All domestic shipments come with tracking. Limited tracking is available for some first class international shipments depending on the country, and full tracking is available with all Priority Express International shipments. Though almost all of their international orders arrive without incident, they strongly advise you to select Priority Express International if you live in a country with a less reliable postal service.
The company has really earned a fan favorite status, not just because what they offer, but how they offer it, along with their excellent user friendly policies.