Learn More About worldwideinsure.com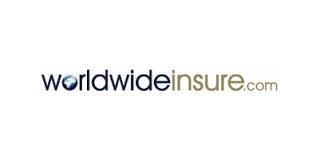 Planning for a fun beach trip to Miami? Is everything set? Hope you haven't forgotten all important stuff to be carried. Did you buy your travel insurance? If yes then that's the wisest thing you have done and if no then do not worry, with World Wide Insure buying a cover is quick and easy. The company is a renowned travel insurance provider based in UK. Since 1993, the company has insured millions of travelers not only in UK but worldwide. They are one of the main insurance providers in UK and provide policies for residents of UK, Europe and USA and other international residents too. They believe in providing quality products at competitive prices and offer excellent services to all. You can choose from a wide range of covers for self or family or you can get a tailor made policy from World Wide Insure. Their policies are available online else you can call them and fix for an appointment to discuss your need with an expert. They also provide in-house medical screening service for people suffering from an ailment and help to choose the right policy in such situations. Another advantage is that their policies are available not only before you leave for your destination but even if you have forgotten and are on the go you can still get yourself covered.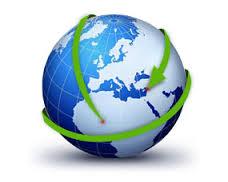 World Wide Insure provides travel insurance for annual multi-trips for those who travel frequently several times in a year. This policy keeps you covered for baggage loss, travel delay, missed flights or a cancelled flight too. If you are not a frequent traveler then single trip travel insurance suits you best. It covers a trip for 94 days max. They also have insurance covers for backpackers who plan to stay for as long as 18 months at any destination worldwide. Many sports and adventure activities are covered under this category and you have the option to add more accordingly. For those who plan to go for a winter sports vacation like Ski then their Winter Sports Travel insurance works best for you. Their recent addition to their existing product list is Budget Travel insurance which gives you the flexibility to choose what all you wish to cover while travelling alone or with family. If you feel you don't need a cover for baggage then you can easily opt out of it. Their budget insurance is available for both single as well as multi trip plans. World Wide Insure protects your trips and makes sure that you are not emotionally or mentally disturbed due to any unforeseen circumstance occurring during your stay. Therefore, they have policy cover for those who are already travelling and are in need of insurance may be due to an extended period of stay. So you can now keep yourself insured even when moving.World Wide Insure makes sure that your trips are hassle free and this is made possible by their Car Hire Insurance policy which reimburses damage or theft excess charges when you hire a car on your trip. They have a long list of other insurance policies for UK and other residents too.