Learn More About wix.com

There used to be a time when making websites was a job for the specialists. Only the most technically proficient and trained individuals could think of developing a website. A common individual, no matter how tech savvy, would usually feel useless in this matter. But not anymore; it is possible for absolutely everyone to develop their own website.Wix focuses on providing non-technical people with a chance to create their own website without any coding/designing skills/ Wix was founded in 2006 by Avishai Abrahami, Nadav Abrahami & Giora Kaplan. Since then the company has shown remarkable growth and become the largest platform of its kind. Currently, it has a user base of over 8 million, spread across 190 countries. It now has its offices in Tel Aviv, New York, San Francisco and Dnepropetrovsk.
Without Wix, if you want a website and do not how to do it yourself, you will have to spend thousands of dollars to hire professional web developers and designers to publish your website. That kind of expense is a lot and not everyone has the budget to manage it. This is where Wix can be a life saver. It allows people to create proper, functional websites without any help, just with their drag & drop tools. And it is not just for the simple websites either; you can add many complex functionalities to your website, like social media plug-ins and e commerce functionalities. And the speed with which you can get your website going is also a huge pro. It is possible to actually make the site go live in less than 24 hours of starting. It also eliminates the hassle that comes with hiring designers and developers for creating your website.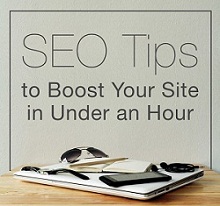 When you start the process of creating your website, you are provided with hundreds of websites templates to use on your website and use them to give your website the look that you want. The HTML 5 website builder is highly enriched in features and capable of adding galleries, apps, graphics and more useful stuff to your site. The platform does not only help you design your website, it also takes away the headache that comes with finding a reliable hosting provider, because Wix also provides hosting to your domain. And it is also much more reliable than some of the specialist hosting providers due to its very responsive customer support system. Customers are able to ask for any assistance or lodge any complains through telephone and email. Since the customer base for the company is global, the customer care is also available round the clock.
Wix has spread its wings to search engine optimization too (SEO) too, and started offering people with valuable options to get their website's basic SEO-related settings right. The platform gives the options to add Meta titles, descriptions and keywords right in the beginning, so that Google can crawl the site quickly and it gets a jumpstart in Google rankings. That is a very valuable feature to have in the competitive market.Although Wix's basic services are free forever, you can still chose to buy premium plans that offer better features and ad-free website creation.