Learn More About wineinsiders.com

If you are one of those people who are crazy about tasty wines, then the Wine Insiders is the right place for you. It samples around two thousand wines every year to make sure that you can get the best of all. Its team members are Brent Shortridge, Sara Malone, Johanna Bernstein, Philip Zorn Philip and Vincent Bouchard. Brent Shortridge started his career as a chemist with the legendary winemaker. He is currently the chairman for the Wine Institute international program in the San Francisco. He has a huge experience in almost each and every aspect of the industry, from the basic cellar to the boardroom. Sara Malone is a gourmet cook and has a understanding of the relationship between the food and the wine. She is also a Master Gardener who focuses on bringing special insights to the need and the urge of the grape growing process. Johanna Bernstein is an active member of Women for Wine Sense. She combined her love for wine with an appreciation for the fine arts. She has played a major role for the wine industry in terms of marketing. Philip Zorn Philip has a thorough and complete knowledge of the wine making process and is currently working as the consulting winemaker for the six different brands of wine. Vincent Bouchard descended from the eight generations of the wine makers of French and he is currently working with the five French cooper ages and look towards the production of fine Porto of his 300-year- old estate. Be it red wine,white wine and sparkling wine, they have all. They even have red assortments, white assortments,mixed assortments and pack assortments for their customers. NV Val di Botte Sangiovese I.G.T,2014 Qapay Reserve Syrah, 2014 Rivers End Merlot and 2014 Qapay Reserve Cabernet Sauvignon are the few red wines from their amazing collection and store. When it comes to the white wine,they have the 2014 Bertoli Vermentino Toscano IGT, 2013 Count Karolyi Gruner Veltliner, NV Val diBotte Toscana Bianco, 2014 Racine Rose Provence, NV Villa Amoroso Pinot Grigio, 2014 Hayton Family Chardonnay and many more for everyone to love and enjoy.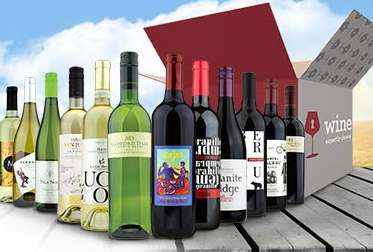 Every year, their experts sample around 2000 wines and only 5 wine bottles out of 100 are passed so that you get the delicious and the most amazing wines. So they do most of the shopping for you.They make sure that your favourite wines are delivered to your home without any issues with the application of all the discounts on them. But be sure that you are present to receive your wine, as an adult signature is required for the wine to be delivered otherwise the product will not be delivered.If in case you are not happy with the product, then send back the unopened bottle to them and they will make sure that you get back every single penny you paid. One of the reasons why you should opt for the online wine shopping is the availability of various coupons, amazing offers, gift cards and deals. You can apply the various coupons and offers only on the online site. They continuously update the site with the latest deals that are amazing to grab for. You will even get a free shipping service for a purchase above a certain amount. Buying in bulk will help you with the lot of savings.You can continuously check for the status of your order. You can even call them for the status of your order and you will be assisted very well by their happy to help customer support service. For any queries, help or doubt you can contact to their 24-hour customer service hotline and you will be responded immediately. You can even join the Wine Insiders Club or become their members to get the special privilege. So from now, the next time whenever you are looking for the delicious and the amazing wine, you have got a trusted name to make a purchase. You have to just order your wine online and then sit back and relax and they will make sure everything is done nicely for you and you get the best possible services without burning a hole in your pocket. Keep shopping wines!