Learn More About wiggle.com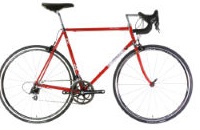 In the 1920s, there was a small independent hop dealing in selling bikes called the Butler Cycles. This small shop is the one that led to the rise of the giant Wiggle Company. The shop was situated at The Highland road in Portsmouth and provided a handful of staff with employment. Later, Mitch Dall got interested in the shop and bought the property. The sale conditions specified that the shop continue to deal in bicycles for a period of not less than five years. The shop later moved to Hayling Avenue in Portsmouth. They immediately changed the name to 'Bikes @ Butlers' to give a brief highlight on its early interest in the booming world of the online retailing business. Wiggle officially began trading on 28thof May 1999 with an initial investment of about 2000 Euros by Mitch Dall and Harvey Jones, his new business partner by then. The shop was also doing well as a local bike shop and also offered a national mail order service. Harvey was one of the big internet enthusiasts in the business. They began offering their products online in 2001 towards the end of the year. Over half of the shop's stock was now available online.
In addition, they also identified a niche in the online market for solar eclipse viewing glasses and condoms. Wiggles sales increased steadily during the early online trade. After deep discussions between the two business partners, they decided to transform the business into a large sports retailer. In 2002, they identified a large premises at Jackson Close, Portsmouth as the base where they would take their budding and fun company to another level. The company continued experiencing expansive growth and was adding a new brand every week to catch up with the consumer demand. Wiggle was sold in December 2011 to the Equity Investment Company Bridge-point, a private company. Bridge-point are ensuring that the company continues to raise its standards and provide a greater service every day and stocking the best products. By doing so, Wiggle were enabled to launch 11 other new websites for the overseas consumers. Wiggle's beginning started as small shop with a handful of employees but has grown the number to over 350 employees and still counting. The company employs sports enthusiasts who, with their passion about their chosen discipline, are able to bring new smart trends in the business. Regular staff rides, swims and runs occur regularly. They also take part in many events, both social and competitive as a great way of sharing their experience and knowledge with each other. It also allows them to and try new innovations and products to make sure they always deliver the best.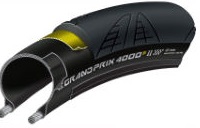 The company has also created and supported a huge network of events worldwide since 2005. This proves their commitment to the field of sports, especially ladies sports. Wiggle has received several awards including the 'BikeBiz online retailer of the year' for the years 2010, 2011 and 2012. They also won the Golden Chariot Ecommerce Award in 2012. Other than Bikes,Wiggle offers other accessories such as audio equipment, bags, Books, Maps & Media, bike locks, Child seats and trailers, First aid kits, creams and lotions, glasses and goggles among others. Helmets for protection during cycling are also available. Apparel such as Body amour, Helmets, Jackets, Shorts, Jeans, socks and other headwear are also in stock. Buy wetsuits from Wiggle, where you are assured of quality worth your money. You can subscribe to their newsletter through their website and receive updates from the store. They offer international deliveries to customers across the world at relatively low prices.