Learn More About whatsawaist.com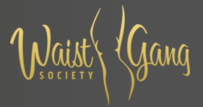 Getting a fitter and slimmer body is the dream of every woman. And to make this dream come true, PreMadonna came up with the idea of waist training. She is the founder of the Waist Gang Society, which is a unique way to help women shed that extra fat which has been troubling them on their waist. You require no diet or exercise to get these wondrous results. Then what is it? Around a couple of years back, PreMadonna started a small business with her mom from her condo in Florida. She used to pack ship and book orders all by herself. She was inspired form the Victorian age when women used to wear string corsets around their waist to give their body the perfect shape. Just some innovations and she brought to the women world an amazing range of waist shaping products. The company deals in a plethora of waist training products and also has the option of customizing according to need. They have sizes ranging from XS to 5XL, that's a big size range they are offering. Their hot selling Sweat Fitness Belt is an easy to wear waits belt which can be worn under your garment and helps to give your body the perfect shape. No bulging fat, no more unshaped body. They also offer zip and clip boneless shaper for a more comfortable fit. The company has designed these corsets in a way that they are capable of slimming and reshaping your body. The potential waist reduction is around 7 inches for regular wearers. For best results it is recommended to wear them for at least 4 hours a day.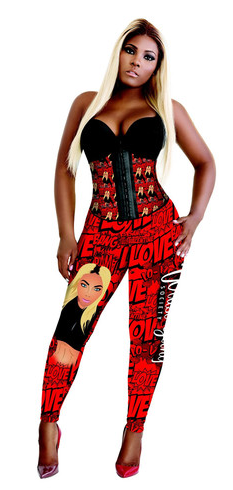 By wearing these waist shaping garments, it is actually possible to change your body shape not only while wearing but there are long-term changes possible too. For some these changes can be permanent as well. But one thing that surely comes with this product is the feeling of looking slimmer and fitter every time you wear it. The company also sells super aggressive range of waist shaper called Gym & A Garment, which truly justifies its name. Apart from this category of waist shaper, all other shapers can be worn for gym as well. The fabrics used in producing these shapers are of very fine quality of cotton, latex and spandex. The product range at Whats a waist also includes a selection of Butt lifters, compression stocking and full body shaper. The company also offers supplement, meal replacement protein, diet drops and even a slimming cream. Waist Gang is doing wonders for women round the globe by offering its magical range of products that will help you look slimmer instantly. To add to their list of benefits is that you can wear them throughout the day under your clothes and can actually lose belly fat. All this is possible with their waist shaper and that too without the hassle of preparing boring diet food every day. Though the company have their menu posted online for those who really want to put their weight down without dieting. With stars like Kardashian sisters using the product regularly and recommending it to others the company is sure to do wonders ahead.
whatsawaist.com Social Media
When it comes to waist training, there is just one name; Whats a waist! The Waist Gang Society at Whats a Waist gives you back your confidence in your slimmer and toned up body look. Take a look at the entire range of waist corsets and other slimming products that will work magically to give you results for real.