Learn More About weddingstar.com

Weddingstar Inc. is the ultimate destination for those who are looking to make their wedding dreams come true. The company offers a wide range of accessories for Brides ranging from the traditional wear to the latest contemporary wear. It is a one stop website where one can find wide range of Bridal products made from talented designers. Weddingstar is undoubtedly leading in wedding accessories industry by keeping an extensive selection of handicrafts with other fashionable and innovative products. Different range of wedding accessories and products are offered by Weddingstar. These products are inspired from experienced craftsmen and skilled designers with hand finishing to ensure high quality accessories for wedding. One can be assured of getting high quality products at affordable prices. Weddingstar has collaboration with thousands of stores and retailers and has been extensively selling different types of wedding accessories in North America and also in other parts of the world as well. The company is committed to providing high quality accessories for wedding along with services. It has recently entered into online shopping as well which gives comfort to those who wish to buy their wedding accessories directly from home. The website is ready with thousands of products to choose from and the company makes sure that the orders are delivered on time as per the policies. In case of any issues with the order or deliveries, you can contact the customer care via phone or using email.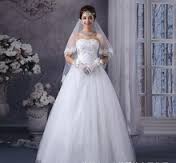 Different types of products are offered by Weddingstar under different sections such as Gifts, Decoration, reception, favors, gifts, stationary, ceremony and other accessories. Some of the reception sales items offered by Weddingstar are available online for purchase. This includes Cake toppers, personalized paper napkins, table toppers, coasters, place cards, wishing bells, flutes, glassware, menu cards, wine bottle labels, water bottle labels, etc. There are other items for decoration as well such as wedding table decorations, personalized wedding signs, ribbons, wedding centerpieces, wedding candy buffet accessories etc. So, now you can add an amazing look to your wedding venue with these wonderful accessories. There is also a 'gift' section which provides range of items such as Tote Bags, cosmetic bags, jewelry, robes, veil and hair accessories along with other women accessories, that can be gifted to bride and groom. There is also a separate section for men's accessories as well. One can even order different type of ceremonial accessories including Chair and Aisle decorations online. Weddingstar is a popular and well-known brand that offers range of wedding accessories online as well as in local stores. The company has been established for more than 33 years and has a reputation of providing the best hand crafted designs. It doesn't matter what type of accessory you would like to personalize at wedding or wish to gift to the bride or groom, Weddingstar provides all high quality wholesale items at much reasonable prices. The company also offers discounts on bulk orders, when ordered online. With over thousands of products to choose from, Weddingstar offers you the opportunity of shopping from home for your upcoming wedding function. Customers can preview the range of complete collection of products online and can place the order accordingly. There is also an option to explore new wedding themes and one can even shop with specific color online.