Learn More About warehouse.co.uk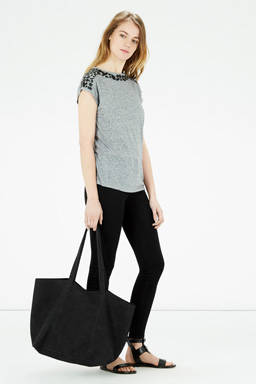 Warehouse in an upmarket woman's urban lifestyle brand. It all started in London in the year 1976 with the first store on the Duke Street. It was placed as 'design for high street' that is simple and accessible to everyone. As the years passed by, the brand gained more popularity and in the year 1985, all the top models like Naomi, Christy and Yasmin wore Warehouse. It was in this year that the BYMAIL catalog was also launched featuring all the three models. Towards the end of 20th century, the Warehouse went global by opening its first in Singapore (South East Asia). The brand has evolved as the one that fits itself around customer's life and not the other way around. Warehouse has also been awarded the 'Cool brand status for innovation, style and desirability' in 2006 and 'Drapers Retailer of the Year' in 2011. Warehouse has also collaborated with British Fashion Council to promote and support young design talent. The brand now also has a store on the London Oxford Street thus providing the shoppers with an elite boutique gallery space further consolidating its position as a high street brand. The editorial blog- Tales of the City will always guide you through the ever-changing trends and styles so that you can dress to impress. Warehouse believes that fashion has to fit around your life, be it work, play, style or routine life. Therefore, they have a very wide variety of clothing where you will definitely find something for yourself. The different clothing categories that they have include dresses, tops, coats and jackets, jumpers and cardigans, jumpsuits and playsuits, trousers and shorts, skirts, denim, leather and suede and beachwear. The products available are also segregated according to trends like Trending Now, 90s Limited Edition (featuring 100% silks and in-house prints this collection boasts of quality with luxury feel), Holiday Shop (make a splash with the beautiful range of colorful bikinis and swimsuits with flattering cuts and sporty shapes and much more), Occasion Wear (there are a multitude of designs and styles to choose from so that you can bag the title of best dressed guest every time you step out). Beside all these, there are prints, workwear, Prairie, In the Press and Lowri Edwards Collection. Lowri Edwards is a designer who had won the Warehouse and the British Fashion Council's design competition. The Lowri Edwards Collection has been her debut capsule collection. Besides, the elaborate clothing Warehouse also houses an equally awe-inspiring accessories' collection too. The accessories include shoes, bags and purses, jewelry, scarves and hats and belts.
Warehouse wishes to make the brands accessible to all age groups, therefore they give a discount of 20% to students. You just need to register with Student Beans to verify your student status and enjoy a 20% discount. You can also sign up for their newsletter to get updates about the attractive sale offers that are as high as up to 70% off. Are you indecisive about what to gift to your friend? It just got easy, you can either opt for the Warehouse Gift Card or the e-voucher. You can either send them by e-mail or via post. It indeed makes for a perfect gift idea. Regarding the delivery and returns as of now, only standard delivery options are available due to system's upgradation. Your online order will reach you in 3-5 days (£3.99), however the order can also be delivered on a day of your choice (£4.99). You can also return your order, there are 4 easy and free ways to return, and you can find more about this in its Returns section. Ever since 1976, the brand has evolved and passed the test of time. But, there is one thing that has not changed, Warehouse is a brand that fits the customer, her needs, her life and her speed.