Learn More About wantable.com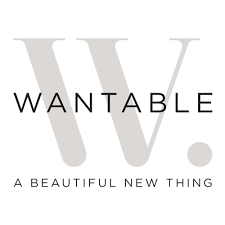 Wantable is an online lifestyle service for women on the go. Providing distinctly unique products tailored to your individual tastes, needs, and wants. We create unique customer profiles by asking customers a series of product and personality questions. We then use this data to introduce customers to assortments of products suited to their personal taste. we started in the fall of 2012, we had 3 employees and today, we've grown to 49. Our success comes one happy customer at a time. Your support and trust directly impacts our growth, and for that we are grateful.
Every month our curators hand pick makeup, accessories and intimates from hundreds of boutique vendors to find the most current on trend items. We then use each customer's unique profile and purchase history to send them a perfect set of products. How do we do it? Some say magic, we say it's a combination of talented curators and cool technology.
We love beauty, style, and fashion. Most importantly, we love making people happy. We exist to help you discover amazing products and trends we know you can't live without and we deliver them straight to your doorstep each month.
When we started Wantable we set out to create a unique retail experience unlike any other. This is why we ask you approximately 32 quiz questions, use a proprietary Love, Like & Dislike scale to get to know you and carefully pack each order one at a time.
We love finding great products, doing great things and having great customers. We believe in building an excellent company that will never take your money without asking, always answers the phone, lets you return items you don't like (for free!), and most importantly, treats you with utmost care and respect.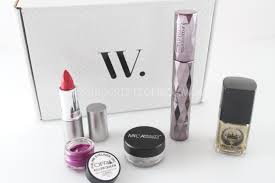 We navigate the world of fashion and beauty to bring you the latest trends, personalized just for you and delivered to your doorstep each month. Choose from our Collection or Edit services, take a quick style quiz, and discover handpicked items chosen to perfectly match your preferences. Keep what you love, return what you don't. Returns are free and you can cancel or skip any time.
Our Edit service includes Style and Fitness. It's a personal shopping service for apparel. For a $20 per month styling fee, one of our Style Editors will handpick 5 items for you to try on at home. Take 5 days to try on the items to decide what you love and what you'd like to return. You're only billed for what you keep, and we include a return label to make it easy and convenient. Our Style and Fitness Edits are currently only available for U.S. customers.
Support
Get promos, news and more by signing up your email on our websitewww.wantable.com
We're here to help! We're available by email 24/7 and will get back to you within 24 hours.
https://www.wantable.com/support
Please select the appropriate subject line so we can direct you to a member of our team.
We're also available by phone Monday through Saturday from 9:00 am to 5:00 pm CST, so feel free to give us a call at (855) 926-8225 to speak with one of our customer advocates.
Join us at our social media community to know the latest trends and offers on products