Learn More About virtual-college.co.uk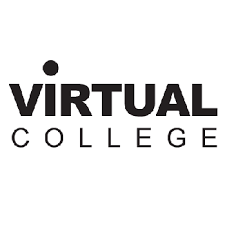 Learning has no end and seeks no age bar. With the wonderful initiation of Virtual College in 1995, the concept of e-learning was made available to people across UK. Their vision of spreading knowledge by creating a great learning experience was backed with the use of latest technology and know-how. The company since then has been simply moving forward working strongly to achieve its goal by aiming high on everything. In April 1999, the company gave away its first electronic NYQ qualification and since then has never looked back. It also joined hands with big companies likes Princes Soft drinks and General Electric. They have also got accreditation from City & guilds for their online for hygiene course. In September 2011, company launched its first iPhone e-learning app and registered their 600,000th online learner. By 2014, the company had over 1,400,000 learners registered with them and 180,000 learners who have completed their Food Hygiene Certificate Training. With over two decades of experience and knowledge sharing g, the company is strongly moving ahead in its endeavors. The company takes pride in having over 1.9 million learners associated with them and providing training and learning through cost effective and use of modern technology. They have also broken the barriers of boundaries and provide unique training modules to learners across the globe. Virtual College has also set up various e-Academies that look into the training and learning of a particular sector. They ensure that a team of dedicated professionals and trainers fulfill the training needs for that particular sector. They have set up Lean Healthcare Academy which works to improve efficiency in both Public as well as Private Health care centers. Their Safeguarding Children's team works towards spreading knowledge on how to handle children and importance of spreading awareness against child abuse and neglect.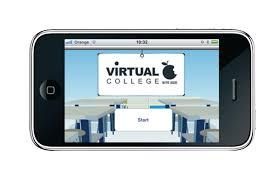 Virtual college offers a vast selection of over 300 courses to choose from and they are continually working to develop more. All their courses are powered with e-learning tools and best of the course material. They aim at strengthening organizations by providing latest training and knowledge through their innovative range of courses. There is a long list of courses available in different categories such as People Managers Toolkit, Online Employability Suite, Apprenticeships, Business Skills, CPD, Equality and Diversity, Healthcare, Food Hygiene Training and many more. Though they get praised for all their courses but out of these their Food and Hygiene Level 2 and the 17th Edition mandatory electrician's course are the most popular ones. The CEO of the company Mr. Rod Knox says that their mission is to be a world class provider of blended training and development solutions. Aiming as the ultimate solution for the training needs of all types of enterprises, the company also works with individual companies to provide customized solution to their needs. They have been working with Remploy in Bolton to train their disabled learners for NVQ level 2 qualifications. The dedication and high quality training modules have earned them Investor in People's standard and it is also a certified Microsoft Partner and a member of CPD. With discovering new opportunities and converting them into easy to follow modules, Virtual College is looking forward to bring advancement in online training tools.