Learn More About vibram.com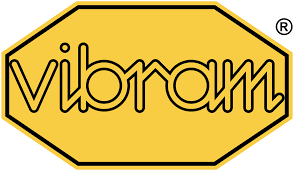 Vibram was founded by Vitale Bramani through a series of unfortunate events that allowed him to turn tragedy into triumph. It was in 1935 when tragedy struck Bramani forcing him to develop a new and unique product that had not been seen on the market yet. The goal that Bramani sought out was to develop a sole for a shoe that was going to be more than just capable but excel in creating efficient traction. It is then that Vitale Bramani began developing a shoes sole that was able to handle all types of surfaces with ease and without slipping. Through his effort, energy, and research, Bramani was able to hold traction and stabilize, changing the way that shoes could function. After two whole years of research, development, saving and design, the first Bramani sole was patented. This sole focused on providing double protection from the elements while still retaining an element of precision and beauty. It was Bramani's belief that individuals could look great and still function well. It is also a reason that the shoe took off in popularity. But, simply patenting and making a few shoes was not enough for Bramani. He wanted to do more and more is exactly what he did. In 1945, Bramani developed his own production facility. This spot created thousands upon thousands of different soles and shoes, cutting down on costs and ensuring that the company had control through multiple points of the business. It was also a demonstration of the sheer dedication that Bramani had to and for his products. Nothing, however, could prepare the family business to meet one of its greatest publicity moments in the K2 Conquest.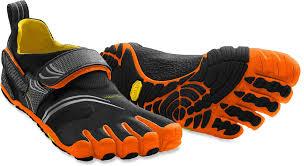 In the 1950s, a group of strong and athletic mountain climbers used Dolomite boots that had that special Bramani sole on them as they scaled the K2 Mountain. A dangerous and treacherous climb, the soles stood up to the test of tie and wore well throughout the trek, giving tremendous motivation and propulsion of Bramani's product. It was also the first step toward an amazing business venture. 1965 saw the Vibram name reach a whole new level when the Quabaug Rubber Company took over all of the licensing and manufacturing of Bramani's soles, bringing the wears to shops and locations all over North America. Over the next few decades, the still relevant product saw many upgrades and developments. From the patch of yellow on the sole to the evolution of the shoes into the dress and more casual men's and women's wear markets. Suddenly, Vibram was a company that was everywhere and being worn across all ages. In the eighties, the sole became even more developed with additional rubber components, foam compound insertion, and a lightening process that made the sole way about thirty percent less than others on the market. In most recent decades, Vibram has continued to impress in the market. They have several different shoe sizes and styles for those who need to find an amazing pair of shoes to get them through their days. They offer dress shoes, casual, hiking and more, all made with quality in mind. Further, they have continued to expand their offerings through extensive development and listening to their consumers. From reaching international markets to creating hometown specials, the Vibram name is unlike any other in the business and impresses those who choose these shoes for their life and lifestyles.