Learn More About verizon.com

Verizon Wireless is a subsidiary of Verizon Communications offering telecommunications products and services. It has 140.1 million subscribers and is the largest wireless telecommunications provider in the United States. It is also named Cellco Partnership. Based in Basking Ridge, New Jersey, it was founded in 2000 as a joint venture of American telecommunications firm Bell Atlantic, which would soon become Verizon Communications, and British multinational telecommunications company Vodafone. It became the sole owner in 2014 by buying Vodafone's 45-percent stake in the company.
The company is running a national 4G LTE network covering about 97 percent of the U.S. In December 2015 it won or tied for top honours in each category of the RootMetricsRootScore Reports. It offers mobile phone services through a variety of devices.
Verizon Wireless' LTE in Rural America Program, with 21 rural wireless carriers participating, covers 2.7 million potential users in 169 rural counties. In 2015, the company announced its development on a 5G, or a fifth generation network. Some of the famous services and devices are:
· Wireless phone services
· Wireless Home Phone
· Mobile Wi-Fi and broadband
Verizon Wireless offers smartphones powered by Apple's iOS, Google's Android, Microsoft's Windows Phone and BlackBerry OS. Its basic phones use Verizon's 3G network, while the smartphones use their 4G LTE network. Verizon Wireless offers different voice and data plans for its users. The LTE in Rural America Program (or LRA program), introduced in May 2010, covers 2.7 million potential users over 225,000 miles in 169 rural counties.
Verizon Wireless website offers its customers a great variety of products online. That means that you can buy any product or service right from your house. All you have to do is make an account on the website and log in from it. Then you can shop as much as you want and pay once your shopping is done. It offers you to pay either from using your credit card or whatever suits you.
The company also offers latest technology and introduces new and innovative products for the customers. It has created a lot of new applications for smartphones for devices on its network. The company launched a cloud-based storage service called Verizon Cloud in April 2013. It allows users to backup data, including photos, videos, contacts, messages and call logs, which are then accessible on computers and tablets.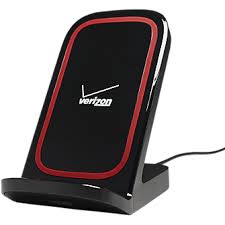 The My Verizon Mobile app allows android, iOS and BlackBerry smartphone users to access their accounts to change settings, plans and features while monitoring data usage or making bill payments. Verizon Messages is an application that allows users to send and receive messages, which maybe text, pictures, and videos, from user's phone and also non-cell phone android devices. VZ Navigator is a paid, subscription-based navigation application which provides turn-by-turn navigation, crowdsourced traffic data, weather, events and entertainment listings, gas prices, roadside assistance, 2D and 3D views. The company also offers an app called Verizon Support and Protection for anti-virus protection. The same app for iOS offers help for users to find lost phones.
For more information on our deals, services, products, ordering and updates, visit us athttp://www.verizonwireless.com/