Learn More About bkstr.com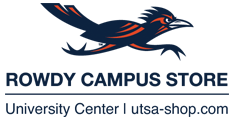 UTSA Bookstore is an all in one superstore that not just only supplies books, but also best quality apparel, health and fitness products and also the necessary supplies in the best possible prices. You can get here the University of Texas- San Antonio apparel like sweatshirts, hats, tee-shirts and much more in addition to University of Texas- San Antonio gift ideas including cool drinkware to elegant diploma frames and the list goes on and on. You can get a great deal of books here at genuine prices. You can also select your books to shop on the basis of your term, whether summer or fall and programs. Books for various departments like AAS, AFS, AMS, BBL, BLW, CHE, DAN, EGR, FIN, HON ILT, IRS in addition to KOR, LAT, MAS, MAT, PUB, WRC, ZZZ and many more are available here in a price-match guarantee. UTSA Bookstore ensures that its customers can't find at a lower price than they offer anywhere. Not only this, but UTSA Bookstore makes an easy access possible to a great range of medical books which include nursing medical books also. With more than 1000,000 titles from over 300 publishers, UTSA Bookstore has every book that you will be in need of to be a knowledgeable one. UTSA Bookstore also provides with an option to sell your used books at great prices so that you could save more. You can buy them online or in-store. While choosing the online method, it ensures 10-day price guarantee with free shipping. You can get cash instantly if you sell the books in-store. However, the books should not be torn, marked up or highlighted so much that the print is obstructed. They should be in good shape, so that the next person buying them is happy with the purchase.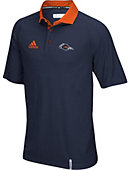 UTSA Bookstore cares for its every customer and that is why, it has a rental option also. You can take the books you want on rent and not actually buy them. After the allotted time you just have to return in the same good position. This is a very effective way to save money and often practiced by many students. Necessary college supplies like planners which include ink and toners, calculators, batteries, notebooks and flash drives are also available at UTSA Bookstore for major brands like C-Line Products, Smead, Ampad Corporation, Jardine Associates and many more. Notebooks and papers are also available here in brilliant colours like blue, brilliant blue, orange and wheat from top bands like Time Factory, Office Depot, Post-It, Southworth Company and many more in a great price range. Also, a great deal of school supplies like desk accessories, folders, binders, backpacks, bags, lanyards and ID holders is present here in various prices and packages. Not only just school supplies, UTSA Bookstore has a great range of other supplies too. It has all bedding and bath products, appliances, wall décor, fans, vacuums and all cleaning supplies that one needs while staying in a dorm or an apartment. From medical supplies like uniforms and instruments to medicines, first-aid, bath, body, hair care, health and beauty supplies, UTSA Bookstore provides it all for you. It has a great collection of outdoor living supplies to sports accessories like workout gear, stop watches, bicycles, games and much more. You can also shop stylish apparel like tee-shirts, tanks, sweaters, polos, jerseys, hats, outerwear, shorts and much more for men, women and kids. Accessories like jewellery, footwear, rain gear, backpacks and bags are present here in great variety. Explore from the largest collection of gifts at UTSA Bookstore and spread some smiles whether it's your dad's birthday or your anniversary, your friend's passing out or your boy's annual sports parade. It has a great range of gift items under different categories like home décor, athletic accessories, drinkware, school supplies, care packages in addition to diploma frames, auto accessories, blankets, golf, pet supplies, office and travel accessories and much more. It is ensured that all the gift items are up to the specified best level and have a long life. These gift items present here are available from top brands in the industry at genuine prices worth of your every single penny. UTSA Bookstore also offers the products which can meet your technological needs under different categories like computers and tablets, computer accessories, printers, drives, storage products, digital cameras and much more. Latest computers, tablets, monitors and cell phones are available here from premium brands of the industry. Computer accessories like cases, covers, cleaners and laptop cases are also present here at UTSA Bookstore in a great variety.