Learn More About turbotax.intuit.com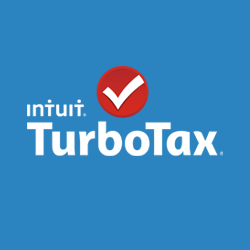 Does the phrase 'tax management' scare you every time you hear it? Even if you are a student, an individual, investor or small-business owner, tax management does fall a part of your state responsibility. But if managing tax is your nightmare then, TurboTax is your destination. It is an online support powered by Intuit that guides you at every step from finding your forms to calculations to actual payments. The company provides tax management solutions and is rated as Canada's #1 Tax Software provider. They are highly focused on their customer requirements and provide 100% accurate calculations. They are confident of their services and therefore offer 100% guarantee on tax calculations else they are willing to pay for any CRA penalties charged from you. At TurboTax the most professional and efficient team members that are industry experts handle queries about your tax filings. They are also highly committed to provide a safe and secure access to all your information. They make sure every information shared on their site is secured and not being misused by anyone. Thus security is of prime importance to them.
With TurboTax, filing taxes is very simple and quick process. You have to simply share your personal information with them and they will guide you through a step-by-step process that will allow you to find eligible credits and deduction for your type of filing. Based on the information shared by you, they recommend a package. TurboTax offers different packages for different categories of clients. If you are an individual and have simple returns to file, you can start with their Free Package that easily finds your need and you can search for credits and deductions applicable through a simple keyword search process. Their Standard Package is the most popular package that offers help to students, individuals and families. With a nominal fee per return you can get started through their step-by-step guidance procedure that automatically searches over 400 tax credits and deductions to give the appropriate results. Their Premier Package is ideal for investors and property owners who can get expert guidance on their investments, investment expenses/incomes and even for any rental property income and expenses incurred. If you are a small business owner or freelancer, their Home & Business Package offers expert guidance on self-employment incomes and expenses including your other business or home-based operations. These features are available after paying a nominal fee per return. These services provided by TurboTax can be chosen according to your work profile and personal preferences.

At TurboTax, you will find that the company is always eager to be of help to its clients through their expert team of professionals. They have a strong customer support system that guides throughout the process. Also on their website you can find plenty of resources and information shared through blogs and resource box that provides quite helpful tax tips too. You can also get all information for CRA Tax and even Canadian Income Tax forms are available with them. They also provide access through different devices. Thus choose TurboTax as your tax filing partner and get rid of messy calculations and complicated processes.