Learn More About transferwise.com

Want to transfer money overseas? Sick of the high conversion rates? Taavet Hinrikus and Kristo Käärmann have brought to you 'TransferWise' that stands out to be an extremely innovative service of transferring money with no additional cost. This service was originated in January 2011, having the headquarters in the United Kingdom. While executing your transfers via TransferWise you can save around 90% of your hard-earned money and get away from the shackles of the unseen costs which banks impose while making a transfer. It has its operations all around the globe. The procedure it follows is way too simple. You just have to pay TransferWise in your local currency and it will transmit your money, using the mid-market rate into other people's account residing in another country. This service helps in easy transferring of money at minimal charge. The difference between the banks and TransferWise is that latter uses the original exchange rate prevailing, while the former designs its own rate which makes the transfer expensive. All the transactions from this new service are very fast and steady. Most of the transfers are completed in less than 24 hours. Additionally, it swears to refund the difference, if you find a better service after using TransferWise. Due to the efficiency provided by this company to its customers, it has received positive word of mouth all across the world.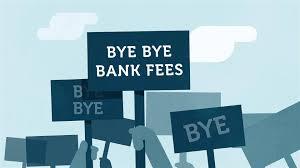 With the main objective of simplifying the financial system, TransferWise has undoubtedly surpassed all other mediums of transferring money. It has provided the people all over the world a convenience in sending money online at lesser prices and assuring security as well. For enhancing the ease of its clients, it has introduced a special Mobile App both for Apple and Android users. Say Bye! Bye! Banks and download this application as soon as possible to avail more of its valuable services. Because of its 5/5 star rating, it has also won several awards including FT's Boldness in Business Award in 2014. TransferWise is one of the safest methods of transferring your money online. It is sanctioned by the UK Financial Conduct Authority (FCA), therefore, it assures full financial security to its clients. It's all ears, when you have any query to ask. With the provision of efficient services all day long i.e. 24x7, it doesn't get sick of assisting you in any matter. Also, it emails every little step making you aware, of where your money is flowing towards. TransferWise gives the right of accessing your personal information and thus, assures that the privacy of the customer is respected in every way. Many of the renowned companies have been a part of TransferWise due to its excellent customer services and provision of great experiences in transferring their money abroad. TransferWise offers you to be a part of its programme by publicizing its unique way of business and gives a chance to earn commission by making your clients send money through TransferWise. Serving the customers at the best possible rates and thereby, protecting their interests, TransferWise surely has challenged the financial industry by introducing a unique way of transferring money.