Learn More About tracfone.com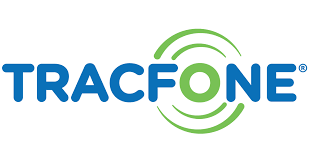 With Tracfone, America's # 1 National no-contract wireless service provider, owning a mobile is very easy. The company claims to offer the least expensive way to not only own but to use a mobile phone in America. The icing on the cake is their no-contract, no bills, no daily or monthly fees offer. With Tracfone you can make local, roaming or even international calls at local call rates. Through their reliable network you can make calls to more than 100 destinations globally. At Tracfone you get an opportunity to buy brands such as Samsung, Motorola and LG at unbelievable prices. They have plethora of cell phones to choose from; basic candy bar phone to a Bluetooth enabled phone all at one shop. You can purchase airtime either form their online portal or even from your phone else you can walk into one of their retail stores spread through America with over 90,000 retailers. Tracfone has exciting deals for all. People still stuck with a contract phone can easily shift over to Tracfone and get freedom from hiked bills full of hidden charges, cancellation penalties and bills. For those who are still hesitant to own a cell phone because of high prices and daily or monthly bills attached to it, can now buy a cell phone starting as low as $9.99! Their phones are suitable for any budget and every lifestyle. Buying a mobile with them is just a 3 step process. if you are already using a pre-paid cell phone, with Tracfone you get option to change your plans anytime without being charged a single penny as penalty. With their special Unlimited Carry Over benefit, you can carry forward minutes and days of service till the time you keep your phone service active.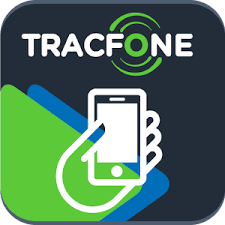 As said owning a phone through TracFone is just a 3 step process. Firstly, you have to choose a handset form a variety of quality brands of phones such as LG, Motorola and Samsung to name a few. You can opt for a slider, QWERTY, Touch screen or whatever matches your style statement. You get an activation card with your package. By simply following the instructions mentioned on the card you can activate your phone. For this you will need an airtime card or a service plan. Lastly, once your phone is activated you have to keep on adding airtime to your phone to keep the services active. You can opt for pay-as-you-go airtime plan or can choose monthly value plans to keep on adding air time to your phone. TracFone is a reliable seller of cell phones and provides dependable network services throughout America. With their wide network of retailers spread all across the country, reaching them is no concern for you as a user. They also provide their services online and one can buy a mobile as well as airtime over the net. The company provides special offers like Double or Triple minutes for life on select phones which means for every paid airtime minute you get double or triple the number. The company also offers 100% money back guarantee on returning the product within 30 days of purchase. With such amazing and exciting deals, talking over a cell phone is made comfortable and easier with TracFone.