Learn More About tous.com

Tous is an affordable luxury lifestyle store, that originated as a jewellery brand and gradually diversified into areas like hand bags, glasses and accessories, watches and products for kids (baby Tous). The hardworking entrepreneurial family is the heart and soul and the guiding strength of this lifestyle brand. They have worked with sustained passion and vigor all these years and transformed Tous to what it is today. It all started in the year 1920, when Salvador Tous Blavi and Teresa Ponsa Mas the founders of Tous started with a small watch repair shop in Manresa, Barcelona, Spain. In 1965, Salvador Tous (the son of the founder) married Rosa Oriol. Guided by the pair's exceptional talent and creativity, the company found a new purpose for itself- designing a new style of jewellery. Ever since then, they have not looked back and now the company has a daunting presence in five continents with an impressive line-up of over 500 stores.The iconic 'Teddy Bear' is a very significant landmark in the history of Tous and it has graduated to becoming one of the leading icons of the brand. In the year 1985, when Oriol was travelling, she encountered a teddy bear that brought in many endearing memories of childhood and then the game changing idea stuck- 'Why not make a teddy bear out of gold?' The idea clicked and opened the gates of international expansion. Although they keep launching many new collections every now and then, but the teddy keeps coming up in different shapes and forms. During the 1980's the Tous' four daughters — Rosa, Alba, Laura and Marta also joined the family business. The company also collaborated with the Duchess of Montoro to craft their most personal collection 'Eugenia'. The last decade of the 19thcentury proved to be very eventful for Tous as it marked their international expansion. They opened their first international store in Japan followed by countries like Mexico and America. International celebrities like Kylie Minogue and Jennifer Lopez have been the celebrity images of this brand and have contributed to its international popularity.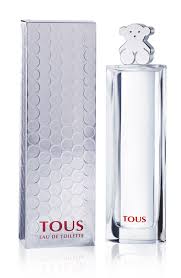 As already mentioned about the company's diversified product line, they always attach a lot of importance to the sourcing of raw materials. While crafting exquisite pieces of jewellery, a combination of handcraftship and technology is used to deliver a product that fits in the ever evolving trends of today. They also use new material like titanium, silicon, hydrothermal gemstones, vermeil (gold-plated silver) and bi-laminate (silver with a lamination of gold). Hand bags were included in the Tous product portfolio in the year 2000, they are regarded for their craftsmanship and design,the most famous being 'Rose' and 'Kaos' models. Tous watches have a very broad range to accommodate a wide range of tastes from timeless classics to trendy pieces that fit in with today's contemporary taste. TOUS Eau de Toilette was the first fragrance to be launched in the year 2002, each fragrance is positioned uniquely to please the wide range of Tous' customers. Baby Tous upholds the tender feeling that is deeply rooted in the brand. It celebrates the feeling of tenderness, love, affection and gentleness between a mother and her child, thus crafting products for babies, girls and boys with great attention to detail. The Tous glasses and accessories (silk and wool scarves, key rings, gadgets and writing kits) showcase brand's creativity each season. Tous has evolved as a company that is committed to the society, culture and environment. It only deals with suppliers who adhere to the Kimberley process so as to prevent conflictive diamonds from entering the market thus helping to prevent human conflict and human rights abuses. Tous has always listened to its customers and has adapted successfully to the trends and tastes of the people in different parts of the world wherever its products are sold. They have delighted and earned their customers' trust with innovation, design and superb quality benchmarks. Thus, Tous envisions to see itself as the most successful and desired jewelry and accessory brand in the world.