Learn More About ticketsatwork.com
Based in Florida, TicketsAtWork was launched in 2001 and its these has always been to help companies and organizations to retain their workforce by offering them discounted tickets and special offers in order to accesses special events, theme parks, places of attractions, special shows, concerts, hotels and movies for motivational and team building purposes. With the increased unpredictable economic trends, uncertainty and unending layoffs, the idea of offering an alternative way to have fun became a reality.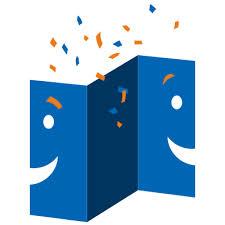 With many changes in the workplace, workers need to have positive mindsets and that why TicketsAtWork come in. having fun at work is one of the best ways of increasing productivity, developing the spirit of teamwork and increasing excitement. Though initially based in Florida and serving local companies, they have expended their presence and partnered with major entertainment providers like Universal Orlando® and Walt Disney World® who have helped their build a sound reputation in the industry. Partnering with great brands in the fun and entertainment industry, TicketsAtWork have been able to help many companies get discounted tickets for major events in large entertainment centers. They have been able to build strong bonds with many corporate clients in Florida and other neighboring cities. Their core business developed in to building close relationships with Human Resources departments to benefit their employees who in return increase productivity and increase retention levels. Their customer service is derived from Disney and their operational processes are streamlined to discern their clients. Their two customer contact centers operate on a 24 hour basis. They offer unsurpassed and dedicated customer service and support to all their clients irrespective of their size and business volumes.

Visit their website and benefit from their programs which offer special entertainment packages to over 30,000 customers employing more than 50 million staff. They act as the link between the major entertainments brands in the word and the employer. They are currently operating Exclusive and Official Employee Discount Program for SeaWorld®, Cirque du Soleil® and Universal Orlando® entertainment centers nationally. TicketAtWork help in making you the employer of choice which makes them the market leaders in the provision of special offers, discount tickets and other services that are otherwise out of reach to the general public. Their product portfolio continues to expend and their global reach is now becoming a reality. Their value addition to the employers helps shape the productivity of the individual employee translating to increased productivity and employee retention. TicketAtWork social network platform enables you connect with them as well as getting the latest news on special offers, discounts and company news. You can also become part of their team by signing up on their website and get updates on their activities and events through their periodic newsletter directly to your functional email address. You can follow them on their youtube channel or follow them on their Linkedin page for more up to date information and tips on how your employees can benefit from their services while having fun. Get inspired by their successes and how they can transform your workforce for increased motivation and productivity to profitability. Follow their activities and offer from the comfort of your office by just subscribing to their Linkedin page online. Increase your Google plus circles by joining TicketsAtWork and share your experiences, stories and events and let the experts guide you with their free tips.