Learn More About theworks.co.uk

It is that time of the year again, when your kids go back to school and you are frantically searching for discounts and exclusive deals on books and stationary. You need not look any further, The Works is a well-known company based in the UK which has been providing books, stationary and toys at special offers. The company sells more than one million products every week to the customers spread across the world. You can go through their store or purchase online, and with their product range, you will always find something for all age groups. Be it for you or for the purpose of gifting, The Works has something in store for everyone. They stock a huge collection of products and sell more than 40000 products each year. The company is constantly working towards adding new products to their range and to provide the customers with the best products at a reasonable rate. The products are available in more than 350 stores across UK and the process of purchase is extremely simple. You can check the product you want in the store and place an order, collect the product the next day and earn reward points on your purchase.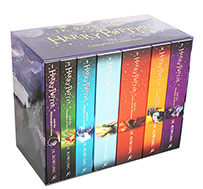 It has a huge collection of books on fiction, non-fiction, regional books, audio books, children's book and collections. Purchase your favorite book at a discounted rate and also buy box sets at a reduced price. It has arts and craft supplies that include art paper, acrylic paint, art sets, paint brushes, fabrics, craft kits, craft tools and much more. You can purchase an entire kit for your little one who will simply love to use it. The Works has a huge stationary store that has the latest collection of stationary supplies at a reasonable rate. It has a wide collection in bookmarks, calendars, diaries, notice boards, notebooks, sticky notes, storage books and a lot more. The stationary supplies are ideal for the purchase of a nursery or school. The company has special discounts on bulk purchase and provides free delivery as well. You will find complete stationary items for your home, school or office. The stationary is long lasting and made with the latest designs. Find toys and games for infants, kids and young adults at The Works. There are games for every age group. From preschool toys to jigsaw puzzles and board games, the company offers everything you need for some fun with friends. The games are also available at a special discount and are delivered to your home. They also have home and leisure items that include all types of accessories and travel essentials. It has mobile accessories, home accessories, garden accessories, home storage, office supplies and pet supplies. All the categories have hundreds of products for you to choose from. The company is known for the high quality products that are sold at a reasonable rate. You can find your favorite products and have them delivered to you in no time. These products are the latest in collection and available at huge discounts for you. The Kids' Zone caters to the needs of tiny tots and all the products are available at a reduced or discounted rate. From children's books to party supplies, you will find everything for your little one here.