Learn More About tesco.com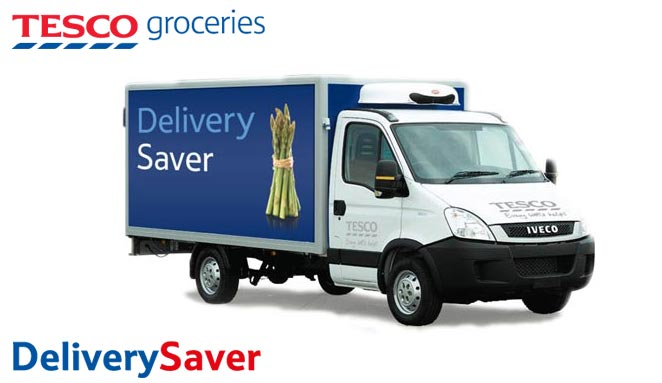 How much do you on deliveries every week, month and annually? Take sometime to reflect the huge costs that you could have used to get more items, save, or clear mortgage faster. Tesco Delivery Saver is a unique plan designed to help clients have all their purchases delivered cheaply to their doorsteps. Over the years, Tesco has maintained its focus on delivering exemplary quality products and services to all clients. it is because of this, they have now gone beyond the sales table to ensuring that all the products are delivered, faster, safer and cheaply.
The delivery saver is a long shot that demonstrates Tesco's long desire to be part of its clients' lifestyle. They want clients to feel empowered and valued from the first time they visit the website, purchasing, delivery and using their products. The delivery saver creates a new way to demonstrate the value that clients hold to the company. Well, focus on selecting the best products and add them to the shopping basket while your delivery plan works on the rest.
Since inception, Tesco has cut a name for top quality products and continued focus on customer satisfaction. With the new Delivery plan, they want clients to taste the thrill of faster and cheaper delivery. Even with such a great deal, they do not want you to take their word blankly, visit them to y the service. They have a trial period of a full month within which clients can test whether the services are reliable and better. From Tesco Direct, Tesco groceries, wine by the case and F&F clothing, every client will be ale to tell whether the plan is ideal or not. If you find the plan not at par with what you anticipated, simply drop it. However, the deal is great and most people understand the system and identify the best plan by the end of second week.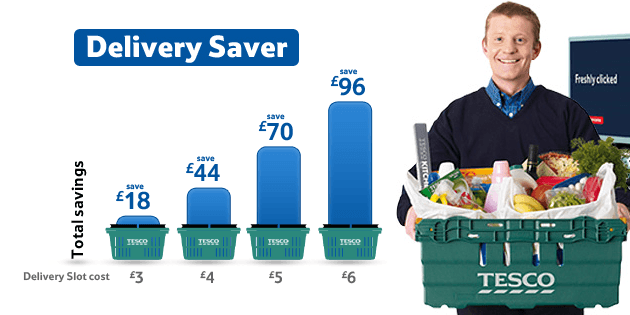 What are the benefits that come with the Tesco Delivery Saver? Every client who takes the plan is sure of enjoying unlimited grocery deliveries on order above £40. Clients are also sure of enjoying free next day deliveries on Tesco Direct and Wine by the Chase. The plan further includes free next day Click + Collect service on Tesco Direct orders over £40. Additionally, clients are sure of enjoying free delivery on F&F clothing and free access to Christmas 2016 delivery slots.
For Tesco, giving more to clients affordably is what builds their business model. They believe in empowering clients to pick more products and replicating their experience to new customers. Therefore, apart from offering affordable products, they ensure that the plan is equally cheap and reliable. After the trial period, clients can choose anytime plans of 6 months at £6 per month or 12 months at £60 per year. Anytime delivery plans has the flexibility of deliveries 7 days each week. The next plan is midweek plans that has deliveries made every Tuesdays, Wednesdays and Thursdays. In this plan, clients can select the 6 months at £3 per month plan or 12 months at £30 per year plan.
Tesco believes that clients need full time support and prompt replies when there is an issue. Because of this, they have installed a professional support that will help you diagnose technical difficulties, billing or even tracking issues. Just visit their website to drop a message, call direct or connect via social media. Besides, they have a members section for clients to sign up for regular updates. No matter the way you want to enjoy shopping, rest assured that Tesco will deliver more for enthralling experience.