Learn More About terapeak.com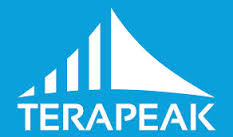 Terapeak has proven itself as a leading e-commerce platform which has helped immensely in bringing about transparency in the online commerce. Founded in 2002 by the Sukow siblings Anthony and Andrew, It helps the sellers discover the right price and time to sell their commodities and have a sneak peak of what their competitors are up to. Based in Polo Alto in California, the company is first of its kind and has displayed how powerful research could be in improving the overall quality of trading e-commerce websites and enhance the sellers and buyer's shopping experience. It extends its helping hands to over 1.3 million shoppers. It is leading feeder for e-commerce giants such as E-bay, Amazon and Yahoo. The company's upbringing was facilitated by the idea of fluctuations in the market place and how it affects the competition among the sellers and their overall business. They peeped inside the working of the e-commerce economy and began introspecting and retrospecting more and more to help improve the platform, as leading e commerce websites as e-bay came out for the company's support and admired their innovative ideas.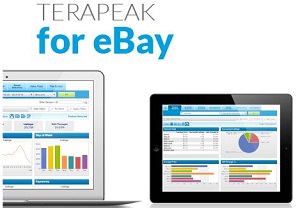 The founder brothers were not only curious to question but also were highly skilled, with Andrew having a sound knowledge of Online Business Management and software's, whereas his brother had a rich knowledge, valuable expertise and a sound experience in economy. Their rich blend of knowledge helped the brothers immensely in developing a prototype that facilitated research and pave way for various tools to improve the operations of E-bay.Terapeak was rewarded as the first authorized analytic provider for online commerce giants E-bay, which welcomed their technological expertise with open arms and lauded their efforts to improve the overall status of their community. This paved way for Terapeak's worldwide recognition and in 2005 they inked a multiyear data license with the e-commerce giants, for its top level categories. Terapeak had a long way to go ahead, as their success story continued and in June 2007, they unleashed free research tools to aid the online sellers and help them filter when to sell their products and at what prices to keep the deal simple yet competitive in the marketplace. This helped improving their profits online, for which Terapeak received a wagonload of appreciation.