Learn More About teleflora.com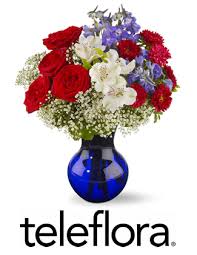 Telefora flowers is one of the top florists in USA, based in Los Angeles, California the business has been running smoothly for over 81 years. Today they have 13,000 member florists throughout USA and Canada and an additional 20,000 affiliated florists outside North America. When flowers with Telefora you can confident that you are sending out the best. The business has invested a lot in the field and has constantly innovated using modern technology to produce beautiful florist-delivered products. Their team of employees is not only experienced by also talented and professional and knows how to pull off a service, gaining full confidence of the customer. Teleflora guarantees satisfaction with every gift order, if a customer is not completely satisfied with their gift bouquet or its delivery, he /she can quickly call on the company's toll free hotline and get it immediately fixed. Since every arrangement is personally delivered, same-day delivery is available on almost every order, ensuring that the flowers brought to you are always fresh. Most flower companies today pre-pack their flowers in nondescript cardboard boxes, which are loaded onto trucks and dropped at the recipient's door. This may cause the flower to get damaged and dehydrated but with a Teleflora bouquet is different. At Telefora all floral arrangements are artistically arranged by a local florist using only the freshest flowers available, each gift set is personally delivered in a vase right on the day the order was placed.
Telefora is service which is all about nature and they have taken certain steps to ensure that they give back it by supporting a variety of causes and charities including:
· The Breast Cancer Research Foundation
· Alex's Lemonade Stand Foundation
· Make Someone Smile Week
"The Make Someone Smile Week "was launched by Telefora itself in 2000, this program delivers over 40,000 Be Happy bouquets to hospital patients, children in foster care, residents of nursing homes. This is one of the largest social welfare campaign from the floral industry.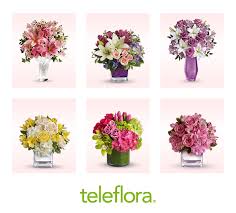 Telfora's worldwide following and demand has made them deliver internationally as well however not all floral products can be delivered over long distances and the options are somewhat limited but the company ensure what they parcel would be in top notch condition. Both Local and International Delivery come at very meagre charges which are added on top of the original cost of the service. A service fee of 15.99 is applied to all flower and plant orders delivered within the United States and worldwide. To ensure same day delivery of your ordered products, customers should place their order before 3:00 pm, Monday-Friday, before 12:00 pm on Saturdays, or before on Sunday in the recipient's time zone.
The company excels in all areas and the implementation of their online store is phenomenal as well. They use industry's leading security technology to ensure that your order will be safe and secure. To make the service more convenient for the customers, Teleflora accepts Visa, MasterCard, Discover Network, Diners Club, Carte Blanche, American Express and PayPal. The service they provide is very customer oriented and is a lot more worth than what they ask for.
Visit us:www.teleflora.com