Learn More About tees2urdoor.com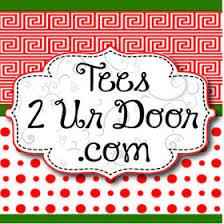 A gift which bears your special messageWant to present a personalized gift item to someone dear and want it before Christmas? Well, look no further because Tees2urdoor can provide you with some lovely T-shirts with customized messages. Check out the range of products provided by this company. Take your pick from the Black Friday, Christmas, Seasonal, Teacher, School Spirit, Monogram and Photo T-shirts. You can select from long sleeve preppy Christmas tree T-shirts, or Santa Face glitter hat, or snowflake monogram. All the designs will prep up your mood for the beautiful upcoming Christmas. Keeping up with the festive spirit Tees2urdoor have also experimented with the sleeves of the T-shirts. If you have a college-going son, you may gift him the long sleeve chalkboard Christmas T-shirt. It will be quite a gift for him. Or take a look at the snowflake leggings and gift it to your daughter. Some fine accessories like the monogram cup are available in two colours; pink and white. Those who are supporting or fighting for a cause will simply find the seasonal collection to their liking! Be it a special father's day gift or for Halloween party, or a cancer awareness programme; all the T-shirts from Tees2urdoor will impress you. They mark every occasion with style. Also, they will be delivered to your doorstep which makes them all the more coveted.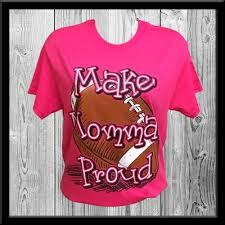 Why it all started?It is good to know that you have a personalized T-shirt service which allows you to have T-shirts for every occasion. But how did it all start? Well, it all began with a passion for T-shirts; an idea to deliver customized T-shirts at the doorsteps of customers. Initially there were some hurdles, but the owners overcame them with élan, and now they have a thriving business with stores in 4 retail locations. The journey which has began in 1997 is now a flourishing business and it has come a long way from being a novice in the industry to one who understands what customers want in screen prints and design concepts. The latest online venture is another feather in their cap. The aim of the company is to deliver quality T-shirts quickly to the doorstep of the customers within a short period of time.Some important accessories from Tees2urdoorFrom customized caps to hats to leggings to T-shirts to beautiful bows; you will have everything that you need from Tees2urdoor. This holiday season, it is time to bring the family together. Why not opt for a photo prints T-shirt for everyone which shows the family together. Your grandchildren may grumble with this routine dressing, but as they become old, they will realize that these are basically family heirlooms which need to be preserved and cherished forever. If you are a teacher, you can use different ways to motivate your students to learn. One of the less conventional ways is to get T-shirts for them to inspire a learning drive.