Learn More About swisscolony.com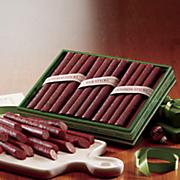 Known for their popular cheese, sausage, chocolate, fruitcakes, and assorted food products, The Swiss Colony was founded in 1926. They are headquartered in a historically immigrant city of Monroe in Wisconsin. Their online outlet does not only serve the residents of Monroe but other cities as well. Since their first mail order in 1926, they have embraced phone orders the internet shopping making them one of the largest online sellers specializing in sharing every festive season and other occasions with their products. The Swiss Colony growth has been associated with their client loyalty and they value each order placed. Their products are of the highest quality and value for money and their service discerns both small and big clients alike. They pride themselves as being the best in their niche when it comes to sharing holiday and other special occasions for the last 80 years. Their product presentation is quite unique and the variety unmatched. Visit The Swiss Colony website and sample some of the most delicious European style pastries, savory meats and cheese just to name but a few. You can become a member to their website by filling a simple online form and start ordering for your favorite products online. You can also order their catalogue and be part of their community with a unique history of celebrating holiday seasons. Known as Americas largest handcrafting bakery, The Swiss Colony offers a wide variety of food gifts, cakes and deserts, candy and chocolate, meats and cheese, sugar free and gluten free products, and nuts and snacks. Through their Christmas village, you can shop for special gifts to celebrate the holidays with family and friends. Being a family business, they offer their clients the freedom to buy now and pay later option.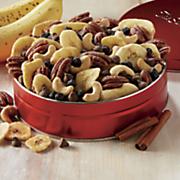 In the event that you need a personalized gift or are stuck on some technicalities, just contact their well versed customer service experts and they will offer prompt solutions to your satisfaction. They can also help you to track your orders as well as book your orders immediately you give them a call. They will also send you their catalogue upon request or just direct you to their online catalogue. With many years in the business, their experts continue to discern their clients and help them celebrate holidays in style and affordably. Shop at their Christmas village section as well for women and men gifts, kid's gifts, toys and games, jewelry, assorted home accessories and electronics and save. If you enjoy well done and handcrafted cheese, sausages, snacks and other assorted foods, join The Swiss colony on their social media and start sampling your favorites now. You can connect with them on their YouTube channels and get inspired by their wide range of products. Alternatively, simply like their Facebook page and get the latest on your newsfeed. You can also share with other fans your culinary prowess and inspire them. Follow them on twitter for inspiring recipes and their culinary delights for your holiday celebrations. Their social media is always abuzz with helpful tips on healthy eating and the right food and snacks to improve your wellbeing.