Learn More About suretrader.com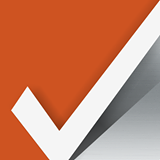 SureTrader which is a division of Swiss America Securities Ltd, is a Bahamas based broker and dealer regulated by the Securities Commission of the Bahamas. SureTrader is an online broker that allows you to day Trade freely with a 6:1 leverage and No Pattern Day Trading Rules for the account you have. They have a 10,000+ Symbol Short List and Penny Stocks which makes them the best online stock broker for day trading stocks and options. They can do this because of the fact that all their trades are executed in a principal capacity. They are the account holder's counter-party. The mission of SureTrader is to provide online trading access to investors and active traders who are in need of more than an average online broker for their transactions.
SureTrader provides up to date and easy to use trading technology. They have prompt, friendly and knowledgeable trader support. Their levels of security are high and protect your privacy and personal information. SureTrader is licensed by the Securities Commission of the Bahamas for dealing in securities as Principal and Agent, arranging deals, managing securities, advising on securities and also providing financial and corporate services.
The Exchange Control is regulated by the Central bank of Bahamas. SureTrader has audited financials by BDO Chartered Accountants & Advisors of the Bahamas. Their quarterly financial is submitted to the Securities Commission of the Bahamas. They have the required minimum net capital to operate. Philip Dorsett is their Anti-Money Laundering Policies & Chief Compliance Officer. SureTrader have Financial Institution and Professional Liability Insurance through American Home Assurance Company. They have licensed personnel and over 25 support staff members. SureTrader is IRS qualified intermediary and FATCA compliant as well. You can trade up to 1000 shares for only $4.95 per trade.
In addition, commissions for options trade are only $1 more per contract. As an account holder , you can take advantage of powerful trading tools like advanced order types and multiple charting features including technical indicators and more. Suretrader have an award winning customer support staff that is fast and friendly. You can take their help via live chat, phone or email. Execution are lightning fast; stock trading software features direct access technology. You can send orders instantly, view real time market data and more.
SureTrader features No Pattern day trading Rules, they are the best brokerage for pattern day traders, they have no pattern day trading regulations and no account minimums. As an account holder you are entitled to 6-1 intraday and 2-1 overnight leverage on marginable securities above $3 with a $500 account minimum. Pre and post market trading allows investors to act quickly to news and events that occur when the regular market is closed. SureTrader gives you the advantage of getting the best fill on your trades through their principal trading desk. They have Penny Stock Shorting with over 10,000 symbols including penny stocks for shorting which make them the best penny stock broker. SureTrader has one of the largest short lists along online brokers.