Learn More About supershoes.com

Have you ever heard of a supermarket that is not filled with groceries, fruits, vegetables or any toiletries but with footwear? Well most of you must not have heard as this is a very rare kind of a sight. A supermarket full of footwear! Sounds so interesting. A very good and easy option for all the footwear lovers. But do not think that this is a dream as there is indeed such a supermarket dedicated only for the footwear lovers. Super Shoes is one such multi-brand footwear store for the footwear lovers all over the world. The brand Super Shoes is a retailer in multi-brand footwear. The headquarters of the shoe store are located in Hagerstown, MD. Termed as the America's best footwear store, the multi-brand store is located in 8 states all across the America from Maine to Virginia. The brand features over 200 multinational brands in their outlets. Their collections range from slippers to sandals, from hunting boots to work boots and for each and every person for their each and every activity. They cater to the needs of everyone, be it women, men, kids or older people. They offer the best styles and latest collections at affordable range that can be managed by the middle-class as well as upper section of the society. Not only footwear, there are some basic necessities which everyone needs, that are provided to you exclusively by Super Shoes. They deal in medical aids like stethoscope, blood pressure measuring unit, retractable LED pen, medical scissors and many more. They also have brands like Nurse mates, Cherokee, Barco and Koi so that you have a variety of options to choose from, when you opt for men and women medical scrubs like nursing tops, bottoms, jackets, shoes and accessories.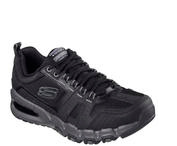 Though the brand mostly deals in footwear, but once you enter their store, the store won't make you disappointed. The brand also stocks up clothing for men and women. They stock up ladies' casual wear clothing and men's office wear clothing in good qualities from reputed brands at a very affordable rate. From Clarks, Crocs, Wolverine, Sketchers to Timberland, you name a brand and they have it right before you. Super Shoes have not only made a great offline presence but with the innovation of technology, they have a wider audience and customers present online as well. They offer great deals and discounts in their webpage. Just login to their webpage and browse through their latest collections and styles. You do not have to worry about going out to buy shoes when you can do that very easily at your home itself. You can also browse about their latest sale news from the sale flyer that is located in the upper right hand corner of the webpage. They boast of a great customer service and a very reliable shipping policy with hassle free returns and exchange, if you do not happen to be satisfied with your purchase. So why wait more, visit their page and start shopping!