Learn More About stlocarina.com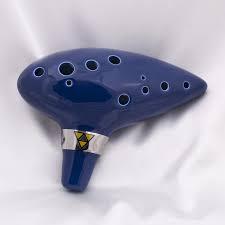 St.Louis Ocarina is an organization with a mission to help revive the interest in the art of ocarina playing. Ocarinas are an oval shaped wind instrument that exists for over 12.000 years. Many ancient civilizations had an instrument similar to modern day ocarina, and it has risen and fallen in popularity throughout history. St. Louis Ocarina is dedicated to bring back the popularity of ocarina through promotion and event organizing. They also have an online shop that sells ocarinas for anyone interested in purchasing and learning how to play one. Their ocarinas have appeared in major symphonies in recent years, even performing under world famous conductors such as Pierre Boulez and Michael Tilson Thomas. They produce instruments of the highest quality and provide resources and means you need to master such a unique instrument. The company was founded in 2005 by notable members of St,Louis School of Music Dr.Dennis Yeh and Laura Yeh. The purpose of the company is to raise awareness about all the benefits of the ocarinas, and to make them accessible to the wider audience.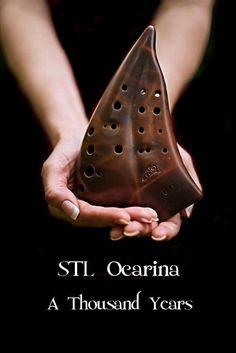 Besides a webstore, you can find an entire section with free educational resources you need to learn how to play this interesting instrument. Their ocarinas come in various decorations, patterns shapes and sizes, from the classic twelve hole ocarina to an ocarina necklace and one shaped like a tea cup. If you are a fan of Legend of Zelda, where the ocarina played a crucial role, you can fine specialized ocarinas from that video game in offer. There'' also an Lord of the Rings ocarina, decorated in popular Middle Earth style immortalized in books by J.R.R Tolkien. There's also a wide variety of different ocarina accessories, from sheet music and learning DVDs to t-shits with fun design and ocarina cases. Shipping is free if your order exceeds or equals 99 dollars internationally, and 80 dollars within the United States of America. You can subscribe to a newsletter that will grant you special discounts inform you of sales and keep you connected with the wondrous world of ocarina players. They say picking up a hobby has numerous physical and psychological benefits on you, and especially if the hobby you decided to pick up has something to do with music. Ocarinas have a lovely sound and are not that hard to learn how to play. Register on STL Ocarina and dive head first into the world of ocarina enthusiasts. It is a small instrument you can carry with you at all times, and will prove especially useful if you are on a hiking or a camping trip as its melodious sounds complement the sound of nature perfectly. Keep in touch with the website and pick up the ocarina that bests suits your personality, soon enough you will be proficient with it and you will feel much more confident. If you already are in a band, try implementing the unique ocarina sound to it, maybe it will freshen up your sound and shower you with new, creative ideas!