Learn More About steinmart.com
Stein Mart is an American-style for men and women department store based on boutique style. It is a chain based store operated in Jacksonville, Florida. The company has earned a profit of approximately $25.6 million in the year 2013 with the operation of 260 stores in over 29 states. Stein Mart is primarily located in Texas area. Stein Mart stores carry the current trends in clothing for both men and women. Also, the accessories, home decor, and shoes are all available at affordable and discounted prices. The company was founded in the year 1908 by Sam Stein, who opened his first store in Greenville, Mississippi. The departmental store was general merchandiser until his son, Jake, carried over the company upon his death in year 1932. The store has targeted customers who shopped in department stores on a regular basis, provoking them to purchase goods by offering discounts from 25 to 60 %. By the late 1970s, the company was a leading retailer of clothing for the families in the Mississippi.

Stein Mart grew from few stores in 1977 to 40 stores in 1990, and to 123 stores by the end of 1996 in Jay's leadership. While determining the prime locations for new Stein Mart stores, management targeted cities with population of over 125,000 or more and trusted on demographic research about income and occupation to help and predict whether a community might support a discounter of designer merchandise.
After 2002, Jay Stein stepped down while still maintaining to be a chairman and also the largest Stein Mart share holder. John H. Williams, Jr., served as vice chairman and chief executive officer of the company from 2001 to 2003 and still serves on the board.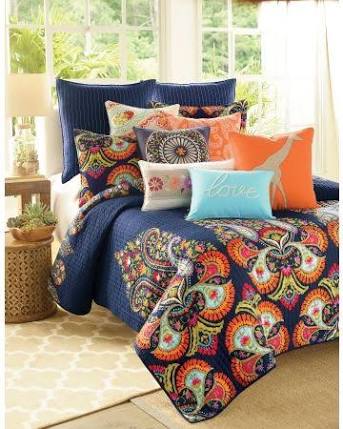 Fisher held the position of president and chief executive officer of the company from 2003 to 2007. When Fisher resigned and Farthing was appointed as president and chief executive officer of Stein Mart Company Farthing had been a longtime Stein Mart board member and held the president and CEO position for one year. Upon Farthing's resignation in 2008, David H. Stovall Jr., served as CEO until 2011. In 2011, he announced his retirement, leaving Jay Stein to take over as the CEO. On March 15, 2016, Stein Mart designated Robertson as the CEO, replacing Jay Stein. Stein Mart continued to carry recent trends for women and men as well as home decor and accessories at a discounted price. Stein Mart expanded their home department in 2010, and now carries houseware and decor for every room. The Boutique portion of the store offered women special occasion clothing and accessories. For several decades Stein Mart has put up on lease its shoe department, currently working with DSW. Also, Stein Mart started working with Perfumania in 2010 to keep stock of an assortment of fragrances and other material. In 2010, due to popular demand by Stein Mart shoppers, the retailer began offering limited online shopping and retailing. 2003 year was the period of launching campaigns worldwide to promote the brand.