Learn More About stashtea.com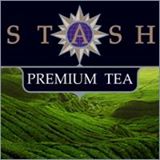 Stashtea was founded in 1972 in Portland, operating out of an old, Victorian style house. It started by supplying loose herbal teas and bulk herbs to natural food stores. By 1975 the company had broadened its ambit to include bagged teas and started to sell a full ensemble of traditional, specialty blend, and herbal teas directly to premium restaurants and to customers through a mail order catalog. At present, Stashtea is headquartered in Tigard, Oregon, which is a suburb of Portland. Stashtea at present is one of the largest specialty tea companies in the USA, with products available via foodservice, grocery stores, tea and coffee shops, club stores, mass merchandisers, natural food stores, mail order and online. They also supply to Canada and other countries across the world. The name Stashtea comes from a tea myth. In earlier centuries, tea, a valuable commodity was transported by clipper ships. As is the case, the captain of the ship was presented with the finest tea for his personal use which was called his "stash". The term is still used till date to signify anything kept away carefully because of its value.
Stashtea has a mind boggling array of teas in store. The flavors range from chai, spicy, fruity, berry, citrus, ginger, floral, mint, dessert, chocolate, chamomile, nutty, smoky and unflavored. There are different types of tea available too like black, oolong, green, white, Pu-erh, herbal, decaf, rooibos, honeybrush, yerba-mate, Guayusa, Organic and fair trade. If you go by packaging, there is loose leaf, tea bag, Keurig compatible cup, Pyramid sachet and iced tea.
You can also choose to have your tea based upon your present mood with Adventurous, Energized, Calm and Relaxed and blissful being the options. There is also caffeine teas, caffeine free teas and decaf teas. In case you want to try out teas in a region specific style, then you can explore Africa, China, India, Japan, Nepal, South America, Sri Lanka and Taiwan. Some new arrivals include sunny orange ginger tea, super mint tea, organic gold cup chai tea, power breakfast tea, organic Japanese matcha tea, herbal teas counter tray, ginger cold soother tea, blooms and berries gift set, roolbos throat relief tea, breakfast teas counter tray, birthday surprise gift box, afternoon tea with teapot and cookies, and stash lovers gift set.

There are lots of teaware on offer; for brewing there are filter bags, infusers and strainers, tea presses, scoops and tea tongs. Cups and mugs are there in a variety of shapes and colours including kettles, teapots and tea sets. There are travel mugs and tumblers, thermos flasks and tea bag wallets. You will find tea chests, canisters and tins for storage. Serving options include caddies, trays and trivets, tea coziers, sugars and creamers, spoons and serve ware, warmers and covers, honey accessories and speciality products. Iced tea glasses, brewers and pitchers are available as well. Stashtea also offers treats like cookies and baked goods, chocolates, honey and sweeteners, jams and fruit spreads as well as seaweed.