Learn More About spreadshirt.com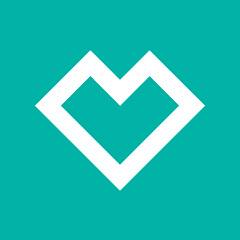 Spreadshirt is the leading provider of custom clothing and accessories. The brand has grown into one of the most renowned print on demand businesses, offering wonderfully printed clothing and accessories at great prices. Spreadshirt is indulged in creating a platform for creativity on which it designs exclusively for you while you give your ideas. In a way, it supports designs, art and opinions which differ from person to person. If you aspire for a T-shirt that depicts your personality best, you can get your words printed by Spreadshirt. Also, accessories like mugs, travel mugs, bags, caps, bottles, pillow cases, phone back cases and more can be printed with your given quotations or designs or pictures. Spreadshirt is dedicated to provide beautifully-printed apparel and accessories created with responsible, eco-friendly and transparent production practices.
The brand is start-up that began in 2001, founded in Leipzig in 2002 and is one of the world's leadinge-commerce platforms for printing of clothing and accessories since then. For customization, Spreadshirt has been making the technical know-how to fulfill designing needs. With over 100 unique products for all T-shirt printing and designing, Spreadshirt attempts to bring to you custom products which are personalized thereby creating great gifts for all occasions. You can make your own shirts, hoodies, hats, aprons, bags and lot more and spread your unique message around. Spreadshirt values freedom of expression and is a global platform for you to realize your hidden creativity. You can spread your thoughts, feelings and opinions via various products on its website. All you need to do is go to the create tab and choose your product which you wish to design. Further, you can choose from among available designs on site or upload your own image. Also, you can shop the right designs that Spreadshirt community creates for designing purposes.

The opportunity does not end here. You can design your own T-shirt and sell it to the masses at custom T-shirts and other creations. This can be done by signing up for a free T-shirt shop with Spreadshirt. Numerous T-shirt designs at your convenience are made available just to inspire you so that you give your work a start. The moment you get an idea, let Spreadshirt take over. It is about spreading art by means of T-shirts and other products. Spreadshirt ensures that the designs are not bound to offend anyone and therefore it believes to have some natural limits to express freedom. Instead things which are lively and motivating find place on Spreadshirt custom products because such things are a source of positivity and that is what Spreadshirt has been focusing on. The process of giving an uploaded graphic file a personalized printed form involves passion as well as hard work. Spreadshirt team in Europe and USA ensures that each product is designed as per the needs of the customers. And for this purpose, a routine inspection and testing is carried out before dispatching. So even if you are new to Spreadshirt, you don't need to worry about quality and service. Just go on and express yourself with exciting custom clothing and accessories. Spread creativity!