Learn More About sportpursuit.com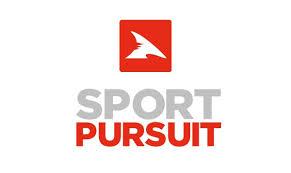 Sport Pursuit is an online store that specializes in sporting goods and equipment. They work closely with hundreds of world famous brands in order to give you, the customer, only the best deals possible. Their prices are always low and their catalogue is monumental, allowing you to choose between a vast selection of items. Over a thousand sport and outdoor brands cooperate with Sport Pursuit in order to craft attractive deals for you. Some of the names they work with are giants of the sporting goods industry like Spyder, Marmor, Berghaus, Canterbury, Gore, and many others. All of these brands guarantee that you equipment is of high quality, durable and aesthetically pleasing. People at Sport Pursuit adore outdoors and live and breathe sports. Everything connected to active lifestyle is a great obsession to them, and they are determined to supply you with the equipment that will maximize your sport and outdoors experience. They feel top tier equipment should be accessible to everyone and are passionate about distributing it among people who lead an active lifestyle throughout the world. Once you register at their website you will be able to browse through an online shop with thousands of quality sporting and outdoors items. They always hold flash sales; special deals that offer certain items at extremely discounted prices.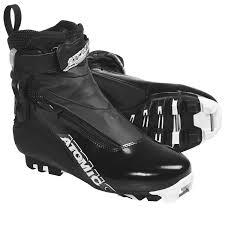 Make sure to register as soon as possible and you too will be able to take advantage of their awesome deals, discounts and special promo codes you might stumble upon on the internet. You will be able to browse by sport too, which will help you find the item you were looking for much faster than usual. So if you are only interested in cycling gear you don't have to go through their other items to find it, you can simply filter your search and browse only the cycling gear. Besides a quantity of quality equipment they offer different adventure travel packs too. If you ever dreamed about an exotic trip to a foreign country in order to fully experience its landscape and culture, Sport Pursuit's website is an ideal place for you. By utilizing their special adventure packs you will be able to visit Tanzania and join a safari, walk the Great Wall of China, go scuba diving in Malaysia, and experience much more fun trips. Traveling is known as the best possible activity you could ever engage yourself in, so book one of Travel Pursuit's life changing adventure packs and you will gain an unforgettable experience. Once you order an item from their online store you just need to confirm the order and the shipping process wil commence. Delivery times depend on your place of residence, but you can easily calculate the estimated time by using their website. Same goes for costs; you can easily check the price of delivery by inserting checking your country of residence on their list. Shipping is always done in secure and timely manner. All payment options go through absolutely secure channels, and they accept purchases through Visa, master Card, PayPall and Amazon.