Learn More About splendid.com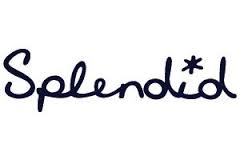 Casualwear is something we all need on a daily basis to not only look good with it, but also feel good in it. Its not just about the style, look and price about it, but also how it FEELS. The softer the clothes you wear, the more comfortable and happy you become. At Splendid, what started off a quest for ultimate t-shirt became a lifestyle of giving you a range of clothes that are soft to the touch, cool in the look, and simple in its usage.
Splendid believes in being personal with our customers' wants and needs. We believe in bringing people together – men, women, and kids. In good company and great conversation. We believe in taking time to enjoy the little things and more importantly celebrate the big things. We think that people should cherish every moment. Express yourself and show the world who you are and what you are made of. We believe that home is truly where the heart is and that you should be able to bring a little piece of it with you everywhere you go. That's why what we create fits seamlessly into your life. Filled withcolor, softness, and a hint of playfulness. It's casual, but polished. So no matter what you're doing you always lookas good as you feel in these moments.
From tees, pants, to dresses, shoes, bags, and other accessories… we have them all and all of them look and feel good too. Browse our vast online collection for men, women, and kids to place an order, and well will make sure it's well worth your time, money, and interest. You can also see our entire fabric glossary to know what you are going to be wearing and get a brief glimpse on how it may feel. Splendid is even offering up to 50% off on select styles that will be among the best bargain buys you have in your wardrobe! Sign up for our free newsletter and get a 10% off for starters. All orders are processed safely and securely to satisfy your shopping experience online. A number of major malls and store chains also carry Splendid, so don't be afraid to look out for us when you hitting the stores on the weekends be it in US, Canada, Europe, Middle East, or Asia-Pacific.

We offer free shipping for all orders in the US if you choose FedEx ground shipping. Want it quicker? You can pay the usual FedEx delivery rates. We also have a 14-day returns policy currently for US customers in case you were unhappy with your purchase from online, just make sure all the tags etc are attached on the product and you properly fill out a returns form.
We also value our customers immensely and are always here to help in whatever way we can regarding our goods and services. Do not hesitate to contact us the moment you have an issue or a query, and we will happily facilitate you every time to ensure you are kept satisfied and happy with what we have. You won't get such a service anywhere else.What are you waiting for? Go to Splendid to feel cool and comfortable at the same time.
Visit us at:www.splendid.com