Learn More About spinlife.com
Moving on from merely being a site offering lots of products to choose at nominal prices, Spin Life is a company dedicated to changing lives of people with meaningful products and meaningful prices. The company retails quality wheelchairs to aid injured or differently abled people. Spin Life also sells a range of electric scooters, cushions, backs, patient lifts, vehicle lifts, manual wheelchairs, power wheelchairs etc. Adhering to the highest standards of product quality and customer service is an everyday affair for the company. So much so that Spin Life was awarded Gold Seal of Approval, from the country's foremost accreditation body – the Joint Commission. Compliance with quality goes several steps further because Spin Life's employees complete quality certifications too.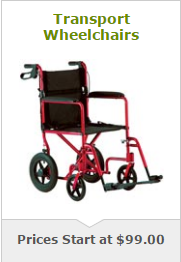 Those looking for wheelchairs can choose from Spin Life's extensive wheelchair categories. They are namely Standard, Transport, Ultralight, High Weight, Pool, Beach, Sport, Tilt, Pediatric, Recliner, Geri, and Commode. Transport wheelchairs are called companion wheelchairs as they are propelled by another person.
Purchasers can choose from different capacities, width dimensions, weight capacities etc. Lightweight wheelchairs weigh less than 34 pounds and ultra lightweight wheelchairs weigh as little as 14 pounds. Heavy wheelchairs are for heavy people who weigh in excess of 450 pounds. Pool & Beach wheelchairs are ergonomically designed with non-corrosive material, have parking breaks, and rubber tread on wheels for traction. Sport wheelchairs are ideal for use in sport such as skiing, wheelchair basketball or hand cycling. Pediatric wheelchairs are ideal for little children given their features such as height adjustment support, swing-enabled footrests, bacteria resistant upholstery etc.
Spin Life also has a thriving scooter store replete with 3 and 4 wheel scooters. There are also all-terrain scooters, folding scooters, and accessories for the picking. Travel ready scooters have foldable and rotating seats. Arms sets are removable and some models can be dissembled to 5 pieces. Most scooters have tight turning radius that helps navigate sharp bends. There are lightweight scooters too to carry atop a car or truck. Indoor scooters have comfortable seating, good traction support, and reasonable torque. There is a scooter for every reason. Get massive savings starting from 40% onwards on most models. Get a scooter and be ready to vroom in comfort, style and safety.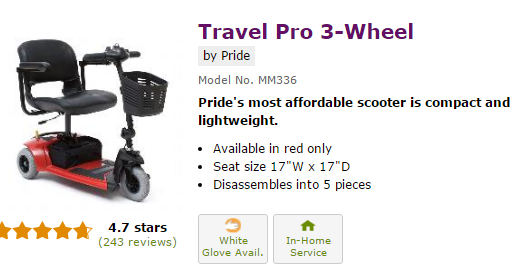 Spin Life manufactures and retails ergonomically designed beds. All beds have therapeutic benefits that in the long run alleviate some common illnesses such as hypertension to cite an example. The quality of manufacture allows for long term use. Some beds have height adjustments to suit personal preferences. Spin Life retails high-quality and safe beds in all categories such as hill-rom beds, deluxe home care beds, hospital beds etc. All beds have ergonomically designed head and food sections. Some hospital bed models can come with push-button facilities. The intelligently designed bed systems are ideal for any type of use. Check Spin Life for several other purchase options such as vehicle lifts for scooters and wheelchairs. Buy parts by simply completing a form. Browse for quality spare parts from leading brands.