Learn More About solarcovers.com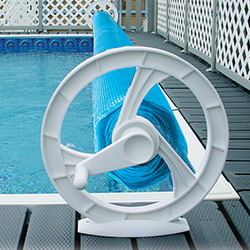 Solar covers is an online store that deals with general solar covers, solar cover reels, solar cover heaters and other solar alternatives among many. Headquartered inTonawanda, New York, they offer bespoke solutions to all your solar needs. They offer a wide range of products at affordable rates.
Solar Covers products are uniquely designed to fit the lifestyles of those who want to take their pool heating systems to the next level. You can choose the shape and color that fits your pool and your backyard. They have your pool size and shape covered while ensuring your heating and heat retention levels are achieved.
Their customer service experts are always ready to handle any client concerns. Whether you have a billing or shipping problem, all you need to do is call their customer service desk for prompt solutions. They will help you cancel or change your orders at no extra cost. They will help you with information concerning your backordered items and drop you an email if there are any delays in shipping.
Solar covers will facilitate drop shipping you products direct from the manufacturer. This takes 7-10 working days depending on the orders received by the manufacturer and they will keep track of your order. Once you place your order, you are issued with a tracking number that offers you the convenience and peace of mind.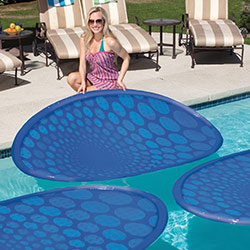 If you are unhappy with your order, Solar Covers will allow returns within the first 30 days of purchase. They only charge a restocking fee of 20%. This allows clients to be careful when purchasing and just get the right specifications before you incur the cost return shipping. Before returning your items ensure they are in resalable condition.
Visit Solar Covers online shop and shop for the available shapes of solar covers that fit your pool specifications. These come in different styles, heat retention and heat production. You can also shop by product durability to get the full benefits of these unique products. The wide range of solar covers ensures you get what is right for you home pool.
Their solar alternative solutions from Solar Covers help pool owners save from the high cost of maintenance. You can choose from their wide range of solar mats, solar heating blankets, natural chemistry cover free liquid, liquid solar fish and solar sun rings that come with water anchors. These alternatives will for any type of pool.
Solar Covers are quite flexible when making your online payments. They accept PayPal and all major credit cards including Discover, Master Card, American Express and Visa. They offer high security standards and your transactions are safe. They do not share your banking information with third parties.
Connect with Solar covers on their vibrant social media platforms and get the latest news about their new product innovation, promos and periodic promos on select items. By connecting with them on social media, you can get insights on the use, features and benefits of their solar cover products. Yu can also share your experience to other pool owners and inspire them through Twitter, Facebook and Instagram.