Learn More About soffe.com
The M.J. Soffe LLC is known mostly as Soffe. It is a brand for designing, marketing and selling apparel for adults, youth. But the company is mostly involved in selling sportswear. The company was established in 1946 by M.J. Soffe. The brand is very famous amongst the cheerleaders. The company sells special shorts designed especially for women. The today's fashion trend amongst cheerleaders and sportswomen is that those shorts are worn and dressed with the waistband folded down, and one can see the label of Soffe exposed.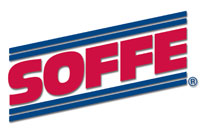 Soffe has headquarters in Fayetteville, North Carolina. It is a subsidiary company of Delta Apparel Inc. The company sells all the sportswear and the products in retail store and departmental shops as well. Soffe has its distribution channel centers in Cranbury, New Jersey; Santa Fe Springs, California; Miramar, Florida; Lansing, Michigan; and even at the present headquarters.
Today Soffe has a position of market leader. The company sells all type of American lifestyle sportswear and active-wear brand for men, children, and juniors.
The Soffe Junior line of clothing tries to motivate the women of that age and thus produces such comfortable wear of sports for yoga, aerobics, dancing and any sports. Soffe men line of clothing provides the wear for the military-type clothes which are durable, dependable, long lasting. It is it planned as to keep and maintain the tradition of USA's root of a sport of soldier. Soffe designs 'Intensity', which is tried to focus on clothes and wearing line for sports teams. Soffe takes the latest trend and continues to design practice gear, uniforms, and accessories through 'soffebusiness.com'.
The company has a distribution chain includes all big-box sporting goods, military branches, and specific department stores. It represents the strong network of independent, team dealers, sporting goods stores, schools and screen printers.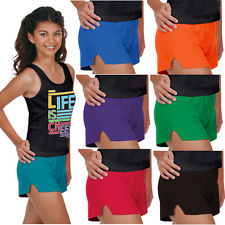 The company site has numerable departments like for him, her, kids, graphics, new arrivals, sale, and lifestyle. The new arrivals section shows subcategories like for him, her and kids. Graphics include sections like him and her. For him, there is college fan shop. Military etc. For her, there is college fan shop too. Graphic design can be positioned too. For her department has tops like hoodies, tanks, bras, jackets; bottom has shorts, capris, sports have worn for dance and cheering; coffee DRI has tops and bottom as well. For him, there are tops like hoodies, jackets; military clothes like tops and bottom, bottoms like shorts, pants; etc. For kids, there are tops, hoodies, jackets, pants, shorts, bottoms specially designed for cheering and dance. For sale section, there are options for him, her and the kids.
The company thus keeps the promise of maintaining their quality of cloth they choose, the stitching; designing it minutely and also the graphics are of best quality. Thus the company is always on top notch. It is in the news too for many times. The company sells its sportswear in worldwide places. Even it has offers and discounts. It has options for special free shipping too.