Learn More About smiggle.co.uk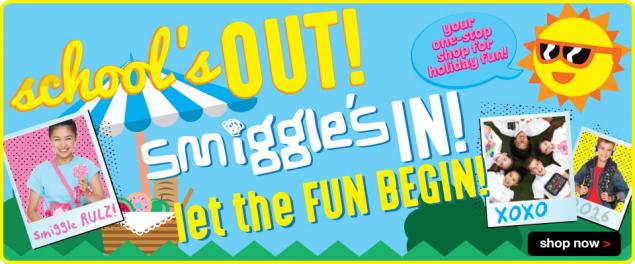 Smiggle is tagged as the world's hottest stationery brand. This company was established in 2003. The products offered by this brand are fun, colorful and stylish to please all age groups. The first Smiggle store was set up in Melbourne, Australia which was very well received by the customers. With growing popularity, the brand also started the sale of bright pens, notebooks and creative items which looked attractive. With over 20 stores, Smiggle caught the eye of Just Group - Australia's most renowned fashion & apparel retailer. In August 2007, Smiggle merged with Just Group and has transformed into a global brand. The first international store was opened in New Zealand in the year 2008. International expansion crossed nations and continents as in 2011 Smiggle reached Singapore. In 2014, the company targeted UK as its latest location for business expansion. This stationery brand offers goods which are high on quality. The product list offered by Smiggle is bigger and better than ever.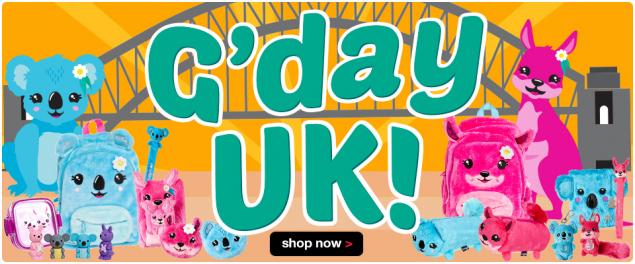 The company possess a team that works at the Smiggle Design Lab. Their ultimate goal is to inspire and develop creative goods for the global customers. Each of the products offered at Smiggle are ranked as fun and affordable. Smiggle products are known for innovation, bold color, great value, quirky graphics and great design. There are pencils, pens, highlighters, erasers, sharpeners and write packs available at this online store. One can even explore a good range of desktop accessories like rulers, dispensers, staplers, tape and even calculators. Smiggle also offers notebooks, jotters, journals and diaries. The sketch books for young kids can also be bought from this interesting stationery website. In addition, there are bags, key rings, lunchboxes and water bottles which are wonderfully designed to please the little ones. Smiggle has made a financial contribution in order to improve the service of recycling collection points. This service is active throughout the UK with Smiggle's membership with Distributor Take Back Scheme (DTS).UK households dispose of 1.2 million tonnes of electrical and electronic waste each year that is equivalent of 150,000 double decker buses. Smiggle's initiative has helped in the recycling of such goods so as to prevent any type of harm to the environment. Various events and awareness rallies are organized to make the people aware about not disposing electrical and electronic waste with municipal waste. This can cause serious effects on the environment and human health. Such a step by Smiggle has proven its greatness towards the betterment of the society.
The products offered at this online store are small, innovative and colorful. Over the years, the brand has successfully gained numerous Smigglers who have loved these products. Explore this online store to check out new stuff which can prove useful in your stationery kit. The items can be shopped with a single click. The website interface is very simple which can be operated by any user. The best thing is that, there are numerous indoor games which also include the DIY category. Always remember 'Where a smile meets a giggle, it's the world's greatest place'.