Learn More About simplypleasure.com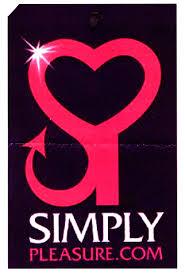 A retail chain owned by ABS Holdings (the largest sex toys distributor in the UK), Simply Pleasure caters to the UK market and offers an extensive sex toy variety online.Going back through a few eras, Simply Pleasure is a family business that has been running for a long time. It all started back when the owner's grandfather started working with some herbalists, who also sold medical aids and appliances for the disabled. This lead to the introduction of sex toys to the company and eventually to their first vibrating massager; The Non-Doctor, which was brought from China.Since then, Simply Pleasure has created a name of its own in the sex toy market. With a chain of more than 30 authorized sex toys shops, Simply Pleasure utilizes more than 100 individuals in UK. With over 37 years in the adult and sex toy industry, Simply Pleasure is highly rated and provides a personal commitment to customer service, high quality products and the lowest prices on all the adult products.Simply Pleasure offers a wide range of products to fulfil your needs. It does not only sell toys but also lingerie and clothing and even DVDs for you to feel good. It includes different vibrators, dildos, anal plugs and prostate massagers for newbies as well as different products for experienced players. Simply Pleasure also stocks a range of pleasure items from your favourite porn star – from the Fleshlight Girls range featuring Angela White, Tanya Tate and Jenna Haze to the new Farrah Abraham novelty toy collection with Topco.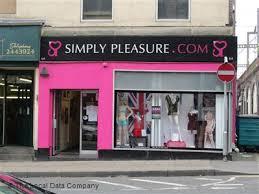 Simply Pleasure is committed to protect the privacy of those using their services. It respects the privacy of all those who visit the website. Thus, Simply Pleasure makes sure to keep your information safe and does not leak it out to any third parties. They only collect information from and about the users to improve the services they offer. Still, if you wish to get your information removed from the databases of their website, you can always contact them and request them to do so. As they respect their customer's privacy, they will surely accept your request.Simply Pleasure also accepts unwanted items for refund or exchange for up to 30 days given that these products are unopened, unused or unworn as appropriate. UK returns even include FREE return postage. Faulty items will be replaced or exchanged up to 30 days after purchase.Simply Pleasure is licensed so you don't have to worry while buying any product from the store. They've won the ETO Award for Best Retail Chain in 2013 and 2015. They also take great care when it comes to customer service. Their staff is specially trained to make you feel comfortable and choose the best product according to your needs. You can always open up to them and ask them anything you want about the products or the services. They provide a friendly, comfortable and supportive environment to shop for sex toys without any problems.Simply Pleasure takes care of your needs and provides you with products that will never disappoint you.