Learn More About shutterfly.com
Shutterfly Inc. was founded in 1999 by Eva Manolis and Dan Baum. The current president is Christopher North and the company is headquartered in Redwood City, CA. At first, it started simply as a company that helps people print 4" * 6" photographs clicked with their cameras, and then they began to grow and became a leading brand in industry by expanding their services to home décor, photo and video storage and much more. Today the company has created thousands of jobs for people and released apps for its brand to help people print their pictures directly from their phones.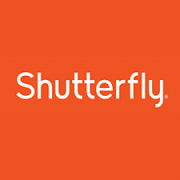 Their main goal is to make life memorable by giving the opportunity to their customers to share memorable moments with their dear ones. Even their employees are sharing the joy with people all over the world, and they are helping the needy people and children with charities. The founders of Shutterfly constantly volunteer and work towards connecting the brand with the local community through a number of donations and assistance.
Shutterfly gives you the opportunity to make memorable moments with the possibility to make personalized photos and several other personalized gifts. They let you create personalized cards, announcements, invitations and unique home décor items as well as photo gifts and photo books.
Shutterfly has few company divisions namely - Tiny Prints and Wedding Paper Divas, MyPublisher, BorrowLenses and Groovebook.
Tinyprints is focusing on creating personalized birth announcements. It was launched in 2005 and since then, it has grown to an online store that provides designs and gifts for every occasion. They would help you print your most memorable pictures on premium paper to make them last forever.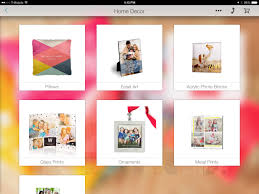 Wedding Paper Divas is yet another one of their brands, focusing on making the perfect wedding invitations or cards for their customers. They offer their designs to make brides and grooms get unique personalized decorations and cards for the best day of their live.
MyPublisher offers a simple way to share memories through customized and high-quality photo books. They are hard-covered, with high print quality, and superior paper quality. Whether it's for wedding pictures or baby books MyPublisher stands apart in quality.
Borrowlenses is another company division of Shutterfly they offer high quality photographic and video equipment. You can get the best gear from their store and can return it back or ask for help from their customer services. You can rent or buy pieces of equipment which make it really special. You can try them before you buy them, or you can rent them for a day or special occasion and return them back.
Groovebook is a mobile app that ships up to 100 photos for you and that too at an affordable price. You can share your pictures through the app and let them help you print pictures from your phone and deliver them to you directly. Making pictures through your phone has never been so fun and easy.