Learn More About shopbybravo.com
www.bravotv.com was founded in 1980, as a program service of NBC Universal Cable Entertainment, a division of NBC Universal one of the world's leading media and entertainment companies in the development, production, and marketing of entertainment, news, and information to a global audience. It has been an NBC cable network since December 2002 and was the first television service dedicated to film and the performing arts when it launched in December 1980.

Now, it is offering most recognized brands in entertainment through http://www.shopbybravo.com. It provides audiences with merchandise from favorite serials shows like Top Chef, Vanderpump Rules, Watch What Happens Live and of course The Real Housewives series.
It has a gift guide from where you can shop from various categories like Under $25, Under $50, For Her, For Him, Gifts for the WWHL Fan, Gifts for the Real Housewives Fan, Gifts for the Top Chef Fan, Cheers to Bravo, Gift Sets, and Gift Cards.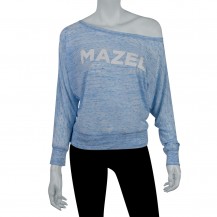 In Under $25 you can shop for NEW & EXCLUSIVE Watch What Happens Live Andy Dress Up Magnet Set, The Real Housewives of Beverly Hills Season 6 Lisa V Tagline Mug, EXCLUSIVE Mazel Baby Snapsuit, EXCLUSIVE Mazel Flip T-Shirt, EXCLUSIVE The Real Housewives of Beverly Hills Season 6 Erika Tagline Mug, The Real Housewives Namaste Women's T-Shirt, Mazel Hat, Mazel Crew Neck T-shirt. You can shop any one of these product just in $25. You can shop for your favorite show.
If you want to shop for a lady or young girl then, shop For Her, it has a wide range of female wear, and unique gifts from favorite Bravo shows that would be a perfect idea for her to gift whether it is an Andy Cohen Bobblehead for her desk or an exclusive wine tumbler for afterhours.
Looking for a gift for a man, then pleased him with the Shahs of Sunset mustache mug, a Mazel plush robe, or with a wine tumbler Watch What Happens Live Champagne Glasses.
Gift your friend from a collection of the WWHL Fan Watch What Happens Live Flared Shot Glass Set of 4, Mazel Shotski, Mazel Wine Stopper, The Real Housewives of Orange County Season 11 Heather Tagline Mug, The Real Housewives of New York City Bus Tour Tickets, The Real Housewives of New York Bethenny Tagline Mug, How to Cook Like a Top Chef Book and Apron Set, Top Chef Santoku Stainless Steel 5 Piece Knife Set, Real Housewives of Atlanta Magnet Set.
There are so many hot item deals for you from you're your favorite Watch What Happens Live, Real Housewives, Odd Mom Out, Vanderpump Rules, and Top Chef.
It brings complete seasons of your favorite reality shows, DVDs, CDs & Books. You can read and watch the real drama which you missed through the DVDs, CDs & Books including The Andy Cohen Diaries (Hardcover) Book, Most Talkative (Paperback) Book, Talking With My Mouth Full (Hardcover) Book, Kathy Griffin: My Life On The D List - Season 3 DVD, Kathy Griffin: My Life On The D List - Season 4 DVD, Kathy Griffin: My Life On The D List Season 2 DVD.
You can also shop for the entertainment branded clothes, T – shirts and accessories. You can purchase the clothes consisting of 80's Mazel off the Shoulder Shirt, Mazel Plush Robe, Vanderpump Rules Wolves Women's T-Shirt, Odd Mom Out Raglan T-Shirt, and much, much more. Accessories like Mazel Disco Shine Snapback Hat, The Real Housewives Purse Keychain, Mazel Martini Keychain, etc…
It is target is just not to provide you the celebs showcase, rather it makes you feel better and make a smile on your face, that you have that which you always on TV. It's much more than that.
If you wish to have the secret stuff as your favourite stars have then leave all that whispering thought in your mind, that says "I would wear that or have that luxury stuff at my home". Now you can have all the secret of Bravo entertainment series from all the seasons which you watch on TV shows.
You just need to login to its website, and pick what you want.