Learn More About shop.nixplay.com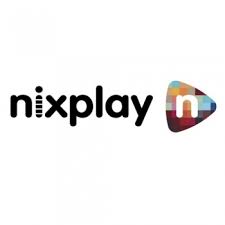 Nixplay starts with Creedon Technologies which was founded in 2007 with a vision to connect people with technology in a meaningful way.As the parent company to NIX and Nixplay, innovation, insight and human connection were the foundations of everything they set out to achieve.The ability to display digital memories in a sophisticated way showed them the power of sharing memories. With Nixplay, the company has harnessed the best in Cloud storage, service technology and security to deliver the photos you love to the people you want to share them with. Today they have offices in the U.S, U.K, Canada, China and the Philippines and they are committed to deliver high quality frames and services, internationally.With their 24-hour customer service center, they work to improveboth, their service and products and for that they love getting feedback from the customer. Nixplay's most popular offerings include:
· Nixplay Seed Frames:With the seed frame you can aaccess photos from your social media platforms, create Playlists of your favorite moments, create Playlists of your favorite moments, share instantly with the Nixplay Mobile App. Nixplay Mobile App connects to your frame and with cloud storage provides a ultimate wireless solution, eliminating the need for memory sticks or cards, cloud storage keeps your photos safe and secureTheNixplay Seed is the easiest way to get in touch with your photos, using WiFi connectivity, display photos sent from anywhere in the world.The High Resolution IPS display allows photos to be enjoyed in amazing color and clarity. The simple, easy and intuitiveNixplay Web App helps you get more out of your photos. The device turns on when you enter the room to display the most recent photos and off when you leave.
· Nixplay Edge: The Nixplay Edge is the easiest way to get in touch with your photos.Using WiFi connectivity, display photos sent from anywhere in the world. The display is brilliantly vivid and crystal clear. Enjoy photos and videos in 1080p Full High Definition on the 13 inch display, featuring an expansive 16:9 aspect ratio.Addiitonal features include Hu-Motion Sensor, High Resolution DisplayClock and Calendar mode, and a USB and SD/SDHC Card option.
NIX &Nixplay photo frames are products designed and manufactured by Creedon Technologies here after designated by "The Company". The Company warrants the product hardware components ('Product') against defects in material and workmanship when used in accordance with The Company's documentation for a period of one year after the date of original purchase from the Company or the Company's authorized reseller. If a hardware defect arises and a valid claim is received within the warranty Period, at its option and to the extent permitted by law, Company will either repair the hardware defect at no charge, using new or refurbished replacement parts, exchange the product with a new or manufactured from new or serviceable used parts and is at least functionally equivalent to the original product or refund the purchase price of the product.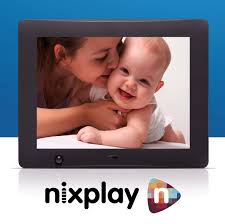 The Nixplay Shop provides free standard US and Mainland UK shipping using free standard shipping, orders will be delivered within 3-7 working days from the date of purchase. They are unable to ship to international locations at this time. Purchases in other EU countries outside of the UK can be placed with Amazon UK and all Canada orders can be placed with Amazon Canada. The company offers a 30 Day Money Back Guarantee, when returning an item purchased please note that:
· Items must be returned within 30 days of the date of purchase
· Only items purchased directly from the Nixplay Shop can be returned to Nixplay.
· For products purchased from any of our third-party vendors (including Amazon, Newegg, Rakuten) items must be returned in accordance with their respective returns and refunds policies.
· Please ensure that the items you are returning are repackaged in perfect condition, in original packaging with all the documentation and parts you received it with.
· Buyers are to shoulder return shipping costs
· Buyers must contact Nixplay before returning products
The store with their amazing offerings are quite flexible with their operational policies as well and this has made them a hit among the masses. For more information, visit our official websitehttps://www.nixplay.com/