Learn More About shoesforcrews.com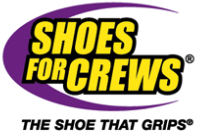 They started out in the year 1984 when they saw the need for shoes that grip. So many shoes that were available then were slippery and can be harmful for a lot of individuals. What they did from then till now is to provide shoes for various types of employees so that they will be safer. Aside from the slip resistant shoes, they also make sure that the shoes they offer are comfortable. This means that you do not have to worry anymore if the shoes are going to hurt while you are wearing them.
The main reason why they always remain on top is because they always spend time researching about the latest shoe designs and at the same time integrating that with their non slip sole plus the comfort that they aspire all people to get from their shoes. They have always worked hard to give the best products possible and the best part is that the prices are not bad. They have various distribution centers and they have managed to supply the shoes to various people from various parts of the globe.
They make use of SFC Mighty Grip Outsole and this is the reason why they have managed to be perform better than the competition. The outsole is made up of a rubber compound and a grid pattern which is effective in removing the water that may be causing people to slip and fall. The fact that this has worked for 30 years have made them one of the companies that people usually go to for reliable, durable and comfortable shoes. They also have a 60 day guarantee which is something that you will not see from other shoes. You can order and wear their shoes for 60 days and if in case you are unhappy with what you have received or you have slipped because of your shoes, you will automatically get your money back. You also have the option to exchange the shoes for free.
Checking out their website can be easy. You simply need to click on their website and you will see the shoes all lined up in various categories. This will make it easier for you to find what you are searching for. For instance, if you are searching for women's shoes, simply click on the category and you will find all shoes for women. There are mini categories available too if you would like to narrow down your search even further.
Simply register at the website and you can already start ordering from the company. Simply click on the items that you would like to add to your cart so that you can proceed to check out immediately. You will not have any regrets with what you will find. Of course, if you would like to become more updated about the company, you can sign up for their newsletter so that you will know more about their latest deals and offers. At the same time, you can check out their social media sites to get to know more about the sales and discounts that are available