Learn More About shoedazzle.com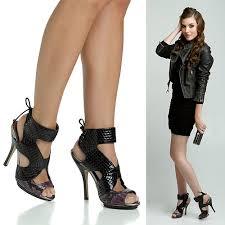 Shoe Dazzle is an American fashion company that members can subscribe to and receive personalized fashion items. It was founded in 2009 by Kim Kadashian, Brian Lee, Robert Shapiro and MJ Eng. Through a series of funding from investment companies Shoe Dazzle has managed to grow and become one of the premier online companies that offers personalized styling needs for women. They ensure that all clients receive fashion items personalized to their taste through stylists led by Rachel Zoe. Customers can shop their website as normal customers or subscribe to their VIP membership plan; which includes a $39.95 per month fee. Customers using the VIP membership get to receive fashion products each month. Customers can also skip a month and Shoe Dazzle will not charge the fee. Members subscribed to this service can opt to have the product delivered each month or choose to convert the price to VIP credit that they can save and use at another day. Need to spice up your wardrobe, make it chic and glamorous then log in to Shoe Dazzle and let them take care of your styling needs. They have ensured that customers can shop conveniently by designing a website that clients can easily navigate through. Shop their website and your wardrobe will be updated every month. Customers using this service get to buy quality products while comfortably seated at home. So log into their website and shop conveniently for the latest fashion products and while at it save a little money. Every woman that goes shopping needs to be pampered and treated with dignity and this is what they bring to you directly to your home. They personalize your style through a quiz that they let you fill at the beginning o your subscription and from then on they take care of your styling needs.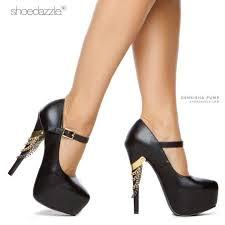 No need to go shopping to a physical store for you to be glam, just log in to Shoe Dazzle website and buy quality products from a leading fashion styling house transforming your wardrobe from drab to glamorous. They have also made sure that clients can pay for the products through credit cards such as MasterCard, Visa, Maestro and American Express. If there is a technical difficulty then clients can contact Shoe Dazzle through the contact provided in their contact us page. They will help resolve any query that customers may have through their dedicated customer care team. They have also provided a Frequently Asked Questions page that customers can go through and learn how to go about getting their personal styling. Read through the FAQ page for all queries and get assured by their team about the service they offer. Log in to their website and view the personalized show room for all the latest fashion needs. New clients get a 75% discount on the first order when they sign up for VIP Elite membership, so don't wait shop for all the latest fashion items at Shoe Dazzle and Dazzle the entire world with your fashion style. Get more information by following them on social media sites such as Facebook, Twitter, and Google+, receive all the latest news such as new products, event or offers.