Learn More About sharmusic.com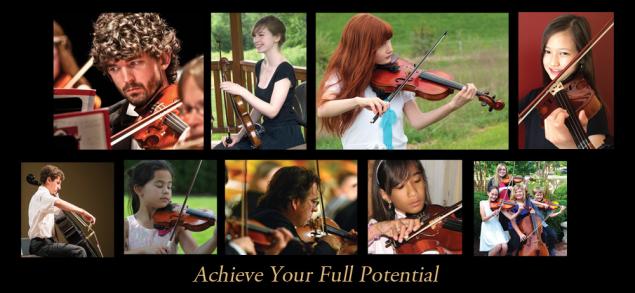 Shar Music is a North American company founded by Michael Avsharian in 1962. Over the years, the company has remained as one of the market leader in supply of musical instruments. Over the 50 years of existence in as a family business, the company has garnered its reputation by building a customer base from over 60 countries. Orders can be sent throughout states and these countries as well. Musicians and players have over the years trusted Shar Music as the ultimate supplier of their music services and products. For customers looking for the Suzuki Method materials, the company has also stood up to be one of the major suppliers over the years in the USA, both for amateurs and professional musicians. Whether looking for sheet music, cases, string family instruments, strings and other accessories, Shar Music has proven its professionalism in the business. Interestingly, the company has remained in the realm of the family members with Charles Avsharian being the CEO and Michael Avsharian Jr. as the Executive vice president, both of whom are sons of the founder, Michael Avsharian, Sr. This has enabled the business stay within its core vision of providing quality music instruments and services. There are a wide range of products offered by Shar music. These products come with an array of categories each showcasing different quality products. If you're looking for strings for your instruments, there are a wide selection to choose from the violin strings, viola strings, cello strings, bass strings and gaba & guitar strings. The Suzuki Method products vary from Violin School, Viola School, Cello School, Bass School and other supplemental products. The Suzuki category also comes with a wide range of books, bringing you closer to music professionalism. Wondering what are some of the instruments offered by Shar Music? Violin, Viola, Cello, Bass and Electric are some of the main products you can buy from Shar's Music Store. Other included instruments such as Guitars, Mandolin and Ukulele are also sold on the store.
Looking for a quality and fitting bags and cases for your musical instruments? Cases and Bags are also offered on Shar Music. Other accessories such as chairs, recorders, books and DVD's are also offered in the shop. The shopping experience on the website has been enhanced with the use of the latest responsive technology that allows mobile shopping and customer service. If you have any issues with your instrument, Shar Music offers a return policy, where you can call them and they will arrange for the pickup or exchange. During the school year, the company visits the schools and this is a perfect opportunity to check your instruments with your teacher and the company. Customers at the shop can also set their own maintenance and/or repair appointments through the repair shop simply by calling the repair shop. Shipping services are also offered to all orders above $20 within Northern America. Other charges may apply to other countries.