Learn More About seshday.com

Seshday.com is an online retail shop created to cater to the needs of board sport and riding lifestyle enthusiasts. It sells premium surf, skate, snow, wake and riding brands for all age groups and genders at extremely affordable prices that go as low as 80% off retail prices. They offer a free membership also, and with it come many benefits, including access to apparel, footwear, accessories and other goods. They are very socially aware too, and often organize sales with the goal of aiding various humanitarian and environmental causes. They ship to all fifty states in US, as well as to some international countries. When you place an order on any item it receives a unique anticipated ship date which shows when will, approximately, your product arrive at your front door. All the items will be shipped in one package, unless the size of certain items makes it impossible. You can track your package throughout the duration of your shipment process. People at Seshday live and breathe board sports, it is their passion, and that's visible through every interaction with them. Their customer service will not only answer any question you might have, but also provide invaluable advice and tips and tricks. They will help you pick out the best gear possible for what you're trying to do, and give you extra pointers on how to use it as well. It is more a vibrant community of people who think similarly than a company, and they will help you in any way they can. Their catalogue is huge, you can find wakeboards, snowboards, skateboards and any kind of accessories for them you can imagine.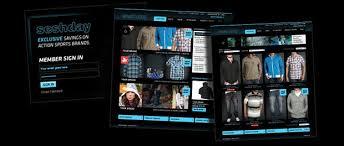 Fashionable apparel is available too, if you just like the clothes but don't engage in sports itself. Their online shop has a very user friendly interface, with products listed separately so you can find what you want easier. There's a special section for all the products on sale so you can keep an eye on them and wait until the item you want to purchase gets there so you can buy it at a lower price. Sales are significant too, and go up to 80% lesser than the original price. By joining their free membership club you are entering a community with much more benefits that access to special items and sails. Since they are located in Southern California and have a backstage pass to the most sought after brands in the world, you will gain special access to many items you otherwise could not get. Register an account on Seshday,com now and gain access to world's most exclusive board brands, membership is free and will provide you with a wide array of benefits. Make use of many special deals and discounts in their website too, you will be able to purchase world class brands at more than half the price you would in a retail store. You will become a part of a true, living community with access to world's premier boarding equipment and a true camaraderie with plenty of social causes they aid and social events they organize.