Learn More About sears.com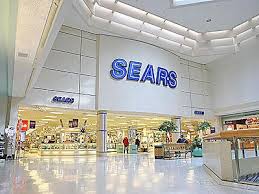 Sears is an American group that sells goods for their customers. It was founded in 1889 by Richard Warren Sears and Alvah Curtis Roebuck in Chicago. It started as a mail order catalog then grew and opened its first stores in 1925. It is mainly selling tools, clothing, and hardware. Sears is the fifth largest American group stores and the twelfth most spread in the country, with stores in both Canada and Mexico. The brand was bought by Kmart in 2005. The company sells goods on behalf of its customers. The other set of customers will buy them on mobile, local stores or mobile, and the items will appear alongside with Sears. Their sellers will help the clients selling their goods to enhance the products and sell more by offering a great analytics and reports.
As for buying, the customers can choose from a wide range of categories to sell including clothing, computers, shoes, tools, jewellery, furniture, games, electronics and many others. After applying for the seller account, all the customers selling their goods need to do is upload their products, then they will have to pay a monthly fee of about 39.99$ and a small commission rate for each sold item that is about 2.5%. They will receive your payment 15 days after the product is shipped.
Buying from Sears is easy. Customers can choose the category, look through its sub-categories and filter your research more to get exactly what they want. They can find cooking appliances, heating and cooling, refrigerators, and also auto tires, batteries, and motorcycle parts. They can get clothing per gender, age, and size, babies'clothes, toys and furniture. Customers can also find electronics such as TVs, computers, cameras and phones. Purchasing fitness items are also possible. Kitchen items, beddings, furniture, and many more items for your house are also available. Even jewellery and watches can be bought, they can choose a brand, a category, and gender, and then they will get a wide range of good quality accessories with good deals. Many tools and items are purchasable for their outdoors, going from furniture to trimmers and leaf blowers. Shoes, tools, and toys can also be found.

Alongside with the sold items, Sears offers many services. Customers can shop for replacement parts; Sears provides more than 7 million of products to choose from. Customers can also get a home warranty, but also, they can get other services such as repair. Customers can schedule one and get one of Sears'professional workers to help them with repairing process. They can also choose the appliance that needs to be repaired, such as dishwashers, refrigerators, air conditioner or any broken item in the house, provide the type of the item, its brand, some details, the date the customers want the company to come repair it for them and also provide them contact info. The customers can also call them directly on the phone. They can also get some home improvement services and schedule a consultation; all they have to do is give them some information about the seller and the product. Customer can request the consultation online or can call them on the phone.