Learn More About schulershoes.com
There are few places where you can find the shoe of your choice. On many occasions, people have a tendency of coming across new styles and designs of footwear, which they feel the need to have in their wardrobe. This happens mostly out of a common anxiety to stay in tandem with the ongoing trends and fashion streaks among the masses. Schuler Shoes identifies this need of the people that makes them willing to abide by the latest fashion trends and thus strives to bring the latest trends and designs in the market to its customers.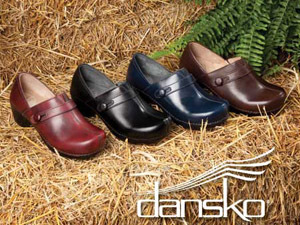 Schuler shoes is driven by a very inspiring and motivating vision that allows them to envision a product that caters to its target customer effectively. The firm works in connection with a host of vendors and dealers, who are well suited to the field and possess a vast degree of experience in dealing with customer centered shoe products. Another exclusive feature of Schuler Shoes is that it promises to work on the core problem area that people face when using their favorite footwear.
Schuler Shoes brings a host of brands for its customers under the umbrella of its online website, which is really interactive and attempts to cater to the customer very efficiently. Among the brands that are available under Schuler Shoes are Acorn, Ara, Bogs, Bussola, Clarks, Dansko, Earth, Frye, Aravon, Born, Ecco, Blondo, chaco, Gabor, Brooks and many more.
Separate sections on the website navigate towards shoe collections for men and women as well as kids. The range of footwear available for them ranges from Athletic shoes, boots, clogs, sandals, slippers, pumps, cross trainers, tennis shoes, walking shoes, boat shoes, orthopedic shoes, loafers, sneakers, snow boots, oxfords, golf shoes, running shoes and more. Special baby booties are also available in the babies section. Another section on the website allows customers to browse for handbags, ice cleats, insoles, laces, polish and wallets.
Aiming to resolve the peculiar issues that are faced by people when using their favorite footwear, Schuler Shoes also provides a separate section where the firm yields important information for people about how feet are important and maintaining their health is necessary. It also provides a free foot evaluation schedule and provides details about foot issues. A special medical referral program and wellness database also make it to the website.
The website also navigates to a detailed blog of the firm where one can find nice stuff to read about footwear and foot health. Regular sales and clearance sales at the website are organized for making the customers happy about buying a shoe with Schuler Shoes. The location of the retail stores of the firm can also be obtained on the website through the interactive icons. Customers can get a free foot evaluation done with the firm to ascertain the issues that they face while using a particular footwear. Several programs organized and supported by the firm are a reason why customers should choose to connect with Schuler Shoes.